The most powerful cannabis POS system for retailers and dispensaries
Manage inventory better, find new upsell opportunities, increase sales and reduce losses with streamlined retail operations using SellTreez POS.
Learn more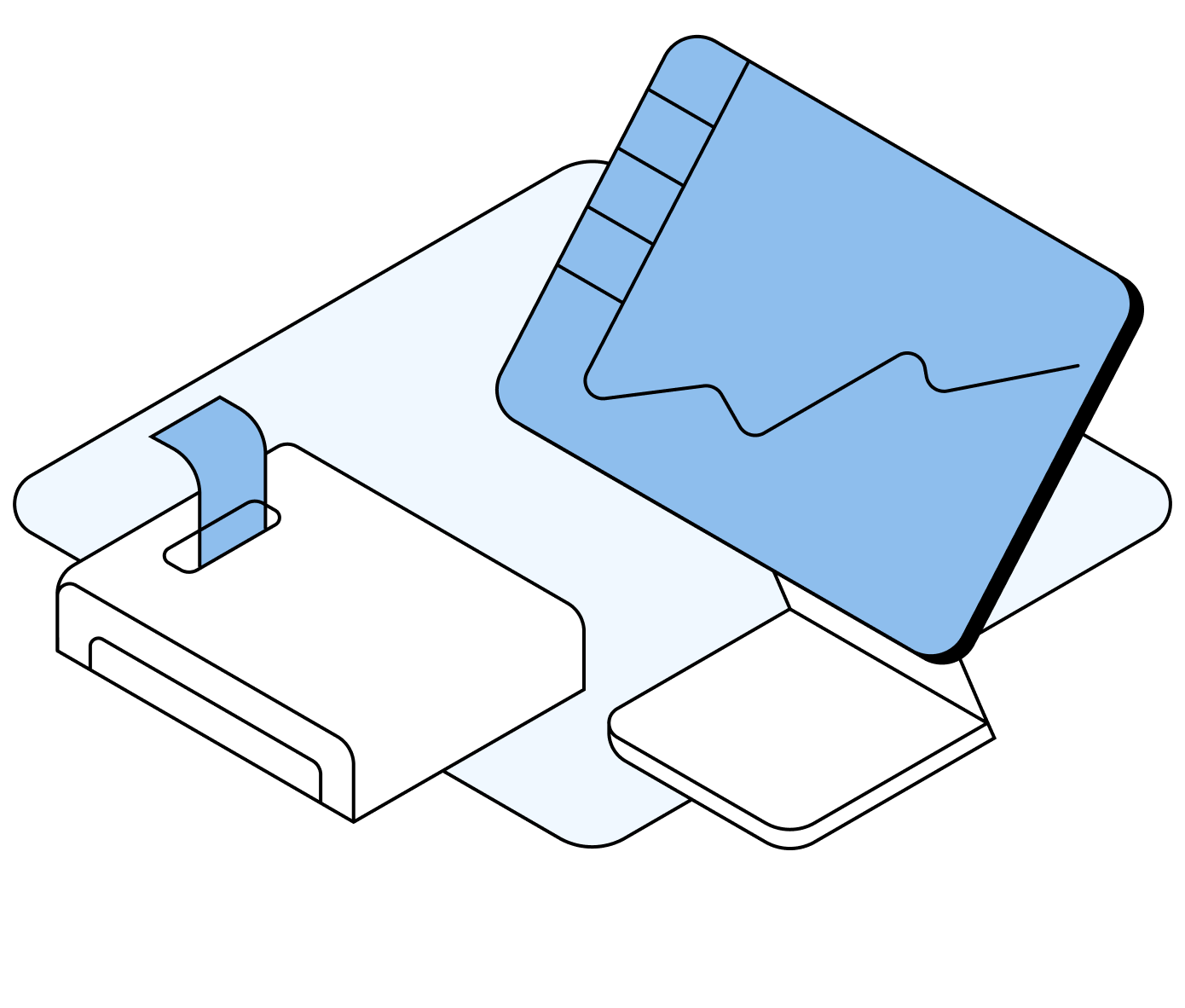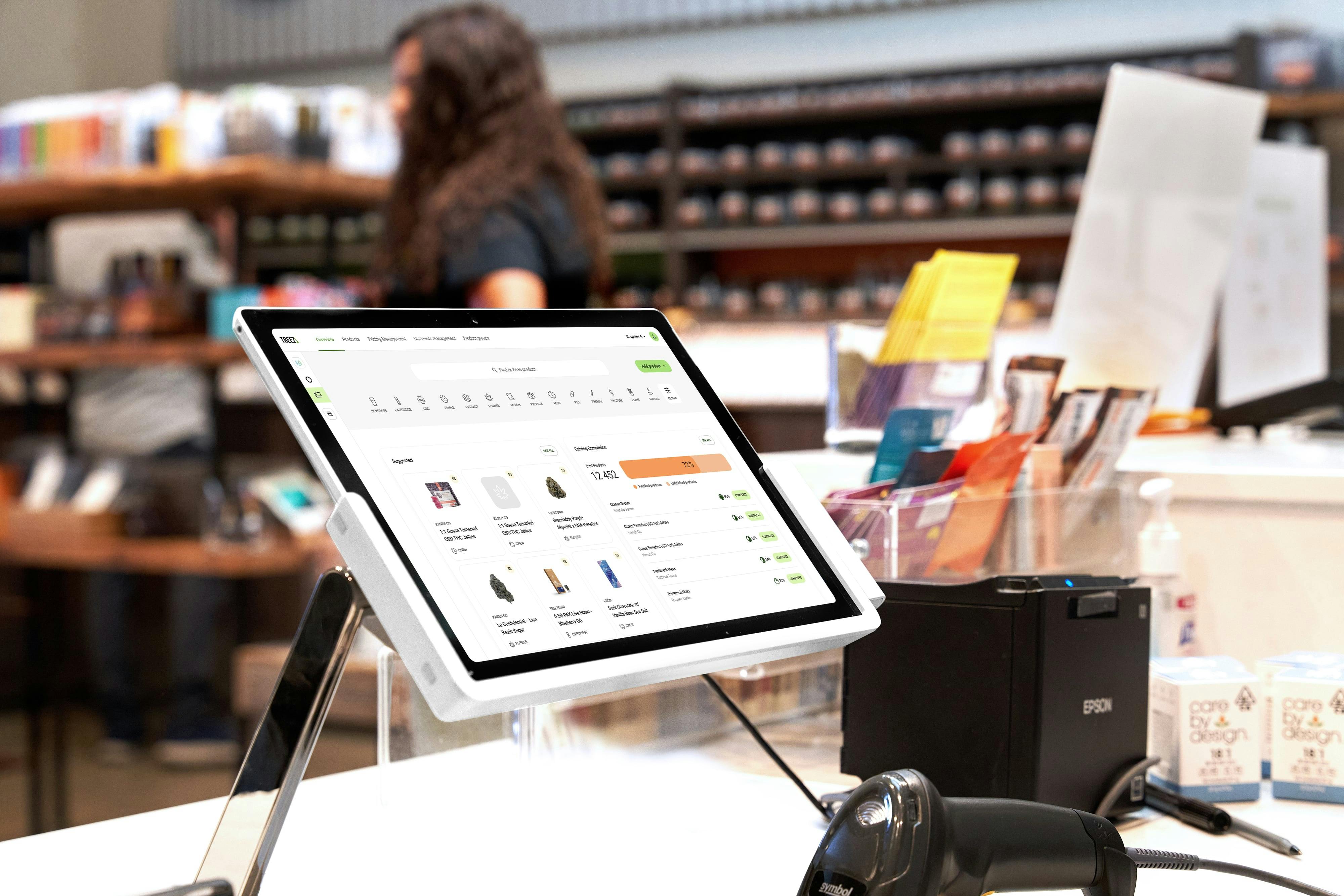 Not just another cannabis POS system

Innovating for you
We launched SellTreez POS in 2016 and continue to innovate every day to ensure we're delivering the most powerful set of solutions for your cannabis retail and dispensary business. 

Better service
Every SellTreez POS client has a dedicated customer success manager, backed by 24/7 support. No exceptions.

Greater profits
At the end of the day, we're invested in your bottom line. That's why our cannabis POS system is built to optimize every part of your business, and maximize your profits.
Drive greater profitability at every level of your business
We built SellTreez POS to solve key pain points pain points for cannabis dispensaries and retailers at every stage of growth.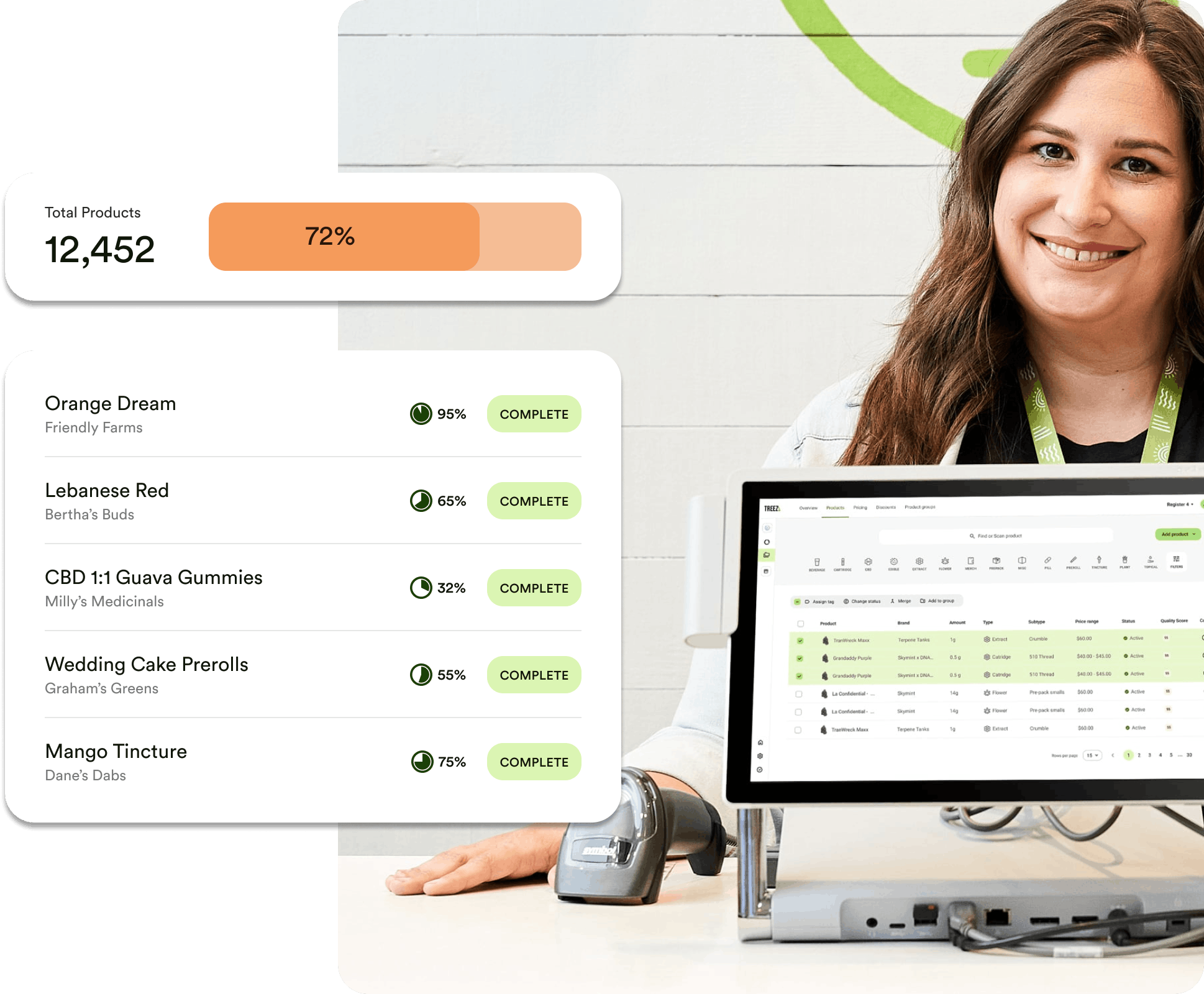 Inventory management
Take control of your supply chain
Say so long to the days of managing your inventory in spreadsheets. SellTreez POS gives you an easy, accurate way to view and control inventory, purchasing, and management across your supply chain.
Streamline reporting, error resolution, stock counts, and more

Identify top-selling SKUs to drive sales and improve margins

Easily track product nearing its expiration to mitigate loss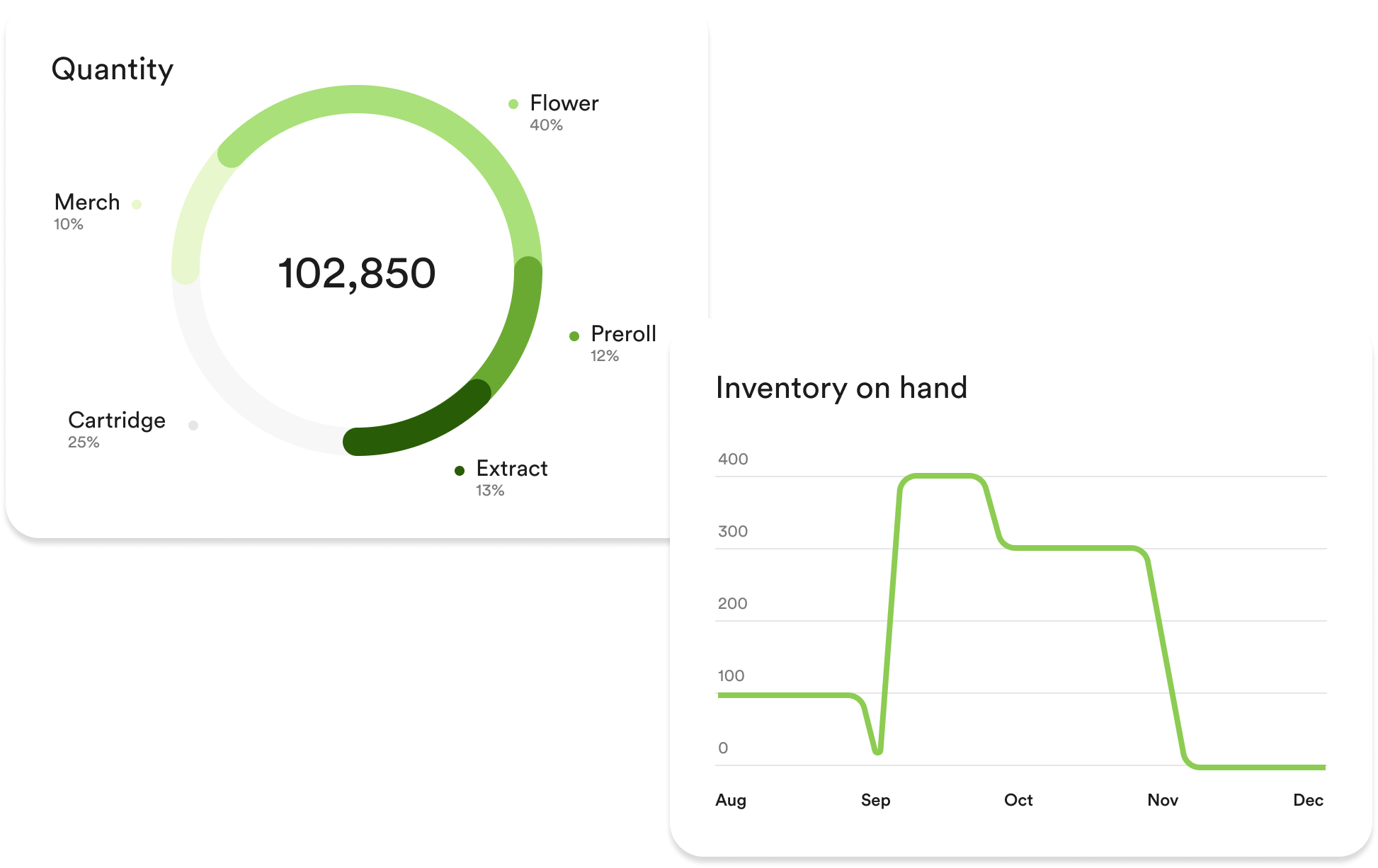 Analytics
Get the full picture of your retail performance
Gain deep new insight into key business metrics including revenue, margins, inventory sell-through rates, budtender performance, and more. With SellTreez POS, analytics are built right in and don't require separate software or analysts.
Make data-driven decisions faster and easier

Drive customer loyalty with more personal in-store experiences

Unlock streamlined workflows tailored for your region, like the AZ MET-1 tax reporting dash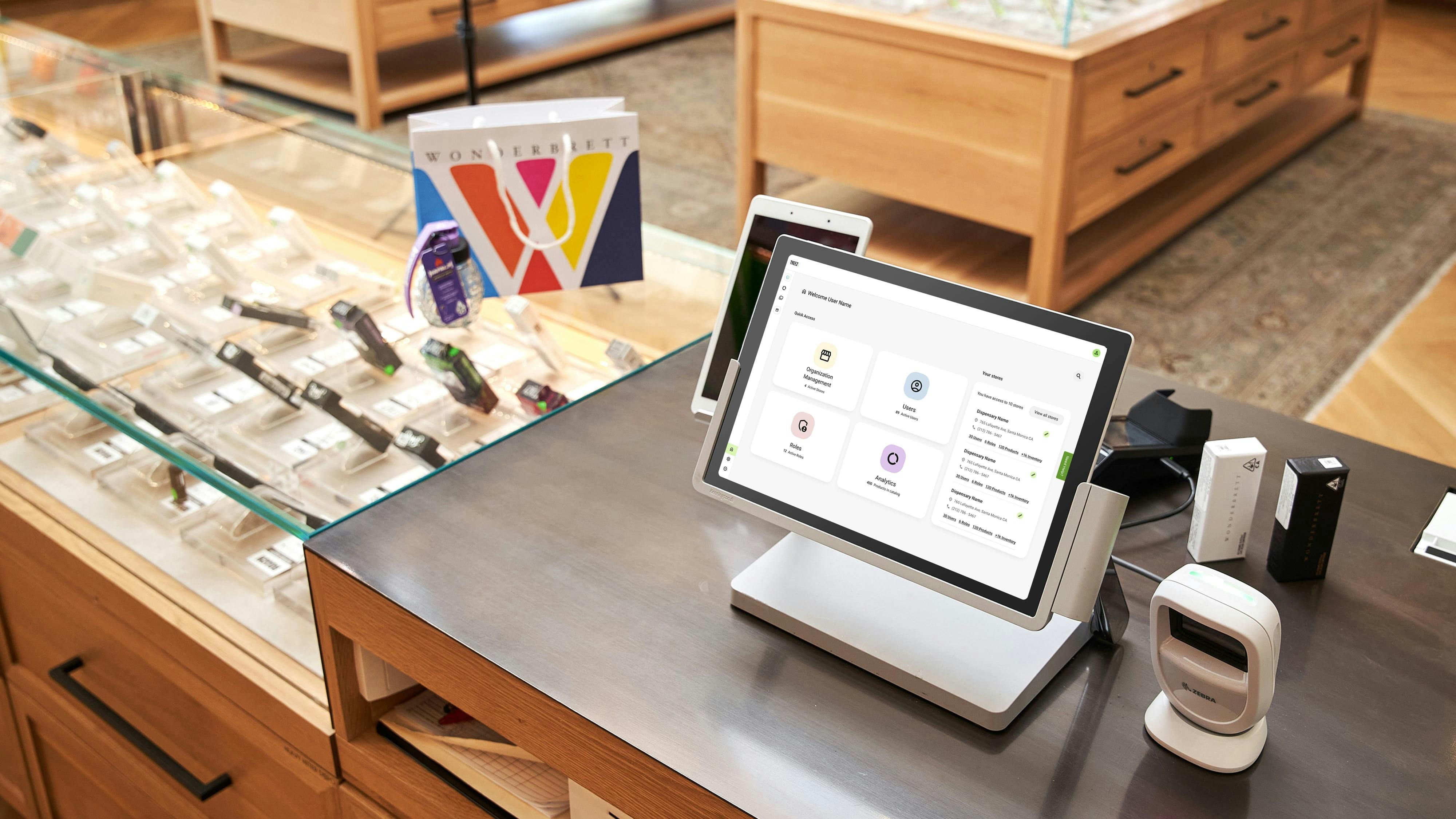 Multi-store management
The single source of truth for all your stores
No matter how many locations and people you have, Treez brings everything and everyone together.
Give everyone the access they need, when they need it

Delegate responsibilities more effectively, across locations

Stay apprised of actions taken across all your stores

Improve security with self-service user onboarding and deactivation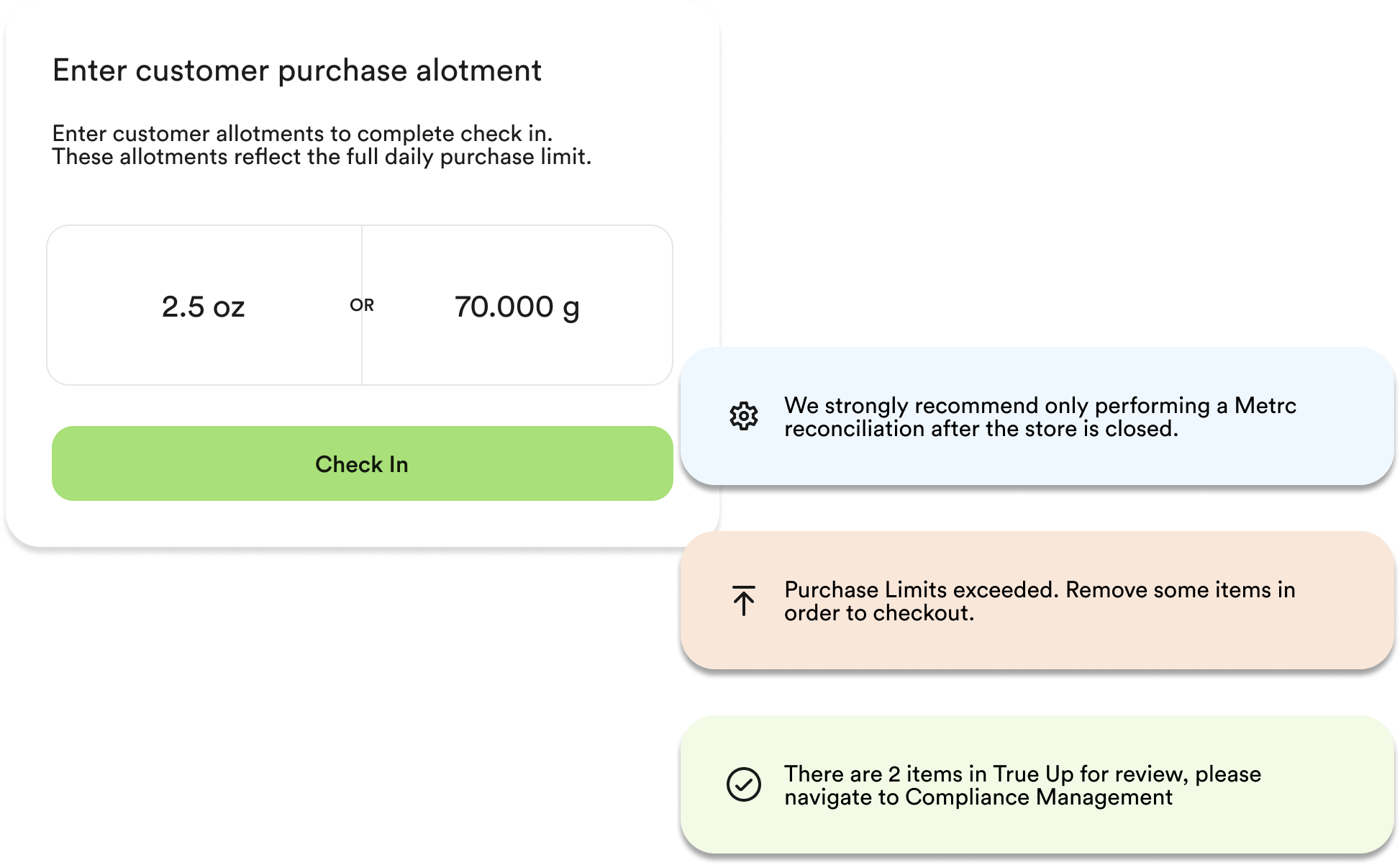 Compliance
Navigate complex compliance standards
Treez directly integrates with state compliance tracking systems like Metrc.
Automate Metrc reports and manifests

Eliminate the need to update multiple systems of record

Keep your state reporting system and POS aligned with bidirectional integrations

Easily identify action items with automated compliance to-do lists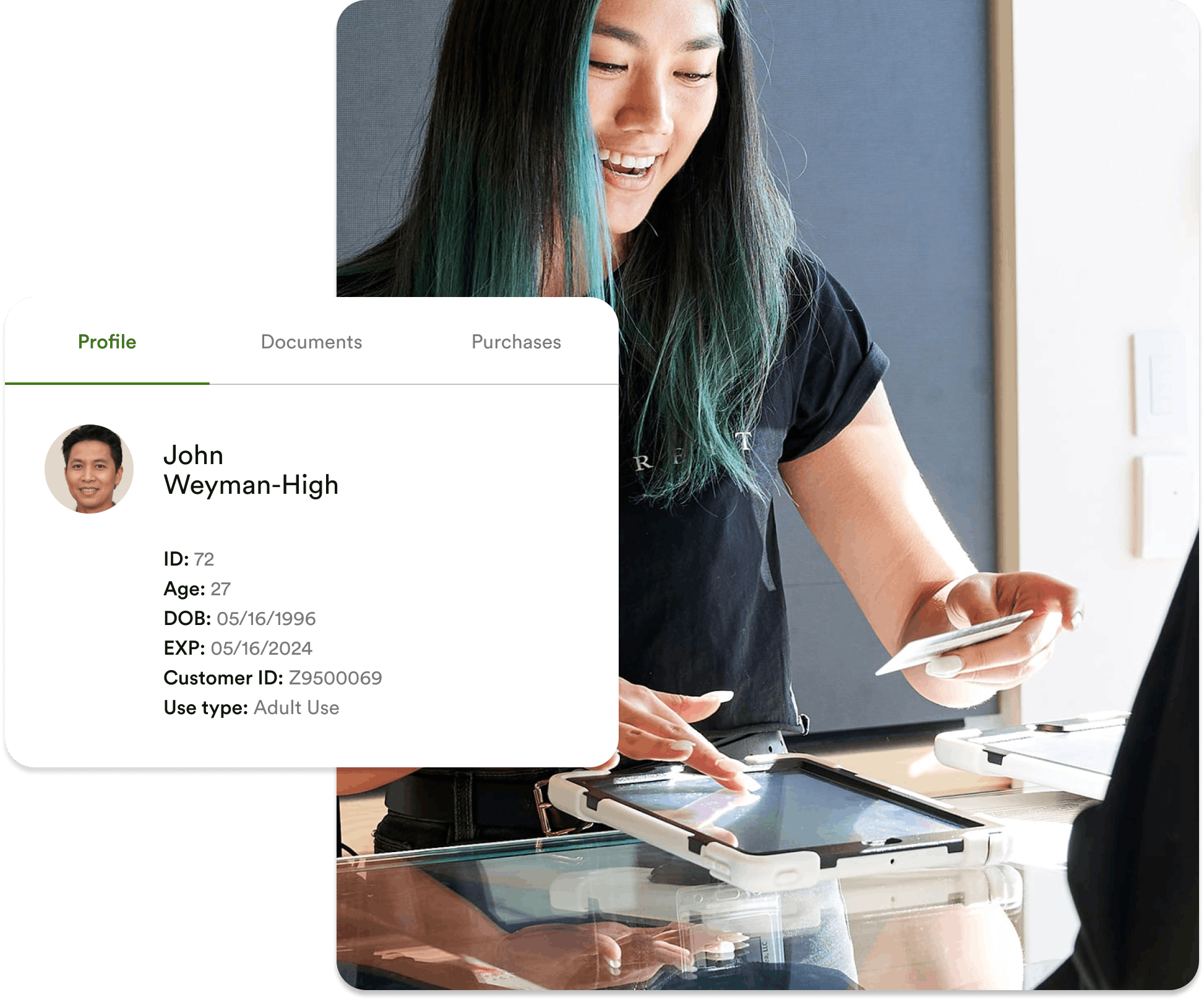 Customer management
Keep customers happy and moving
Treez streamlines check-in and sales workflows by automatically applying all relevant customer information during each phase of the shopping experience.
Reduce workload for your security and receptionists

Drive customer loyalty with more personal in-store experiences

Decrease customer wait times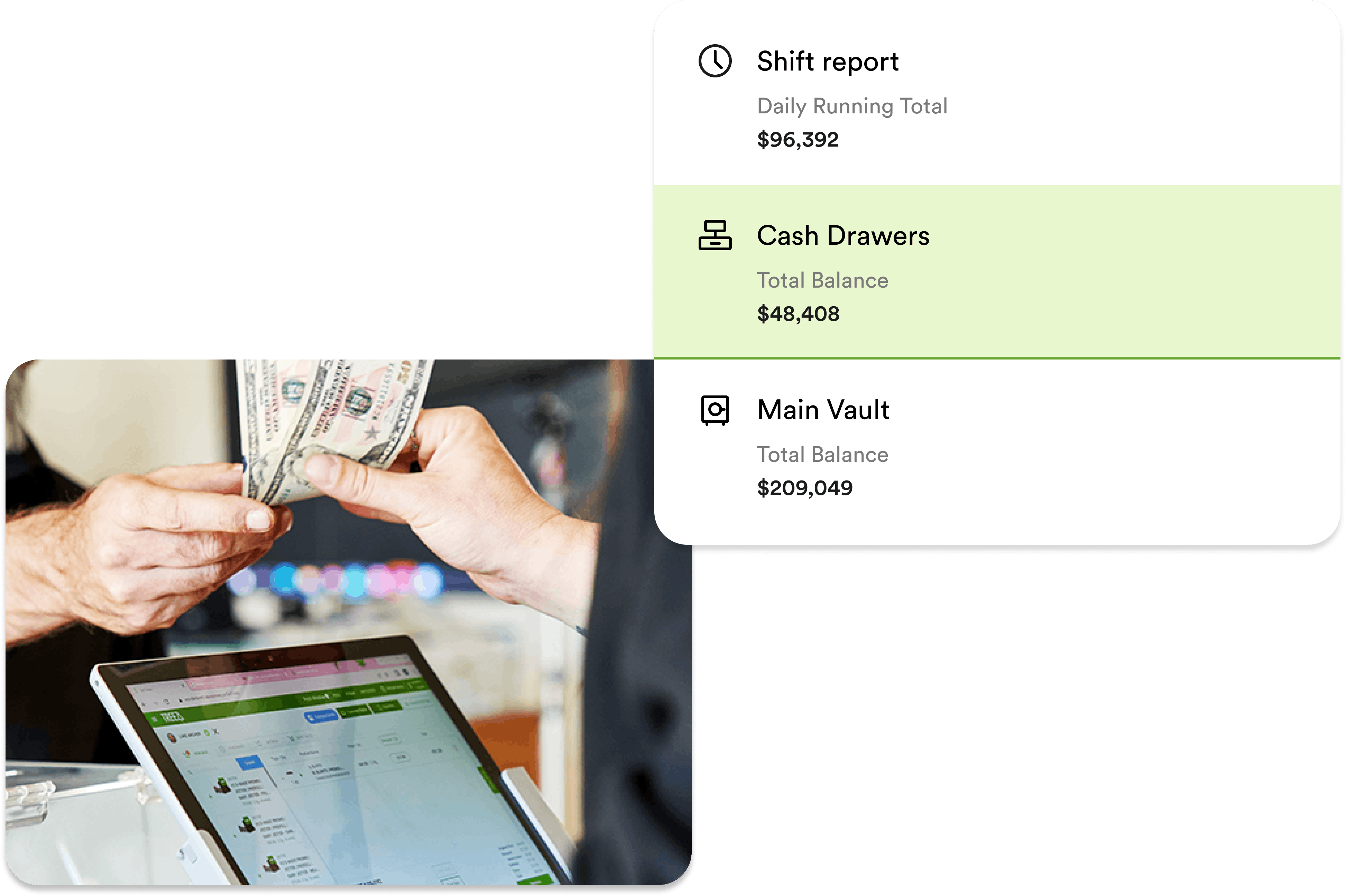 Cash management
More money, fewer problems
In a cash-heavy industry like cannabis, managing your cash is key. SellTreez POS helps protect your money and mitigate loss.
Easily manage and reconcile cash drawers for every shift

Customize settings to fit your operational practices

Manage vendor payments and track the movement of cash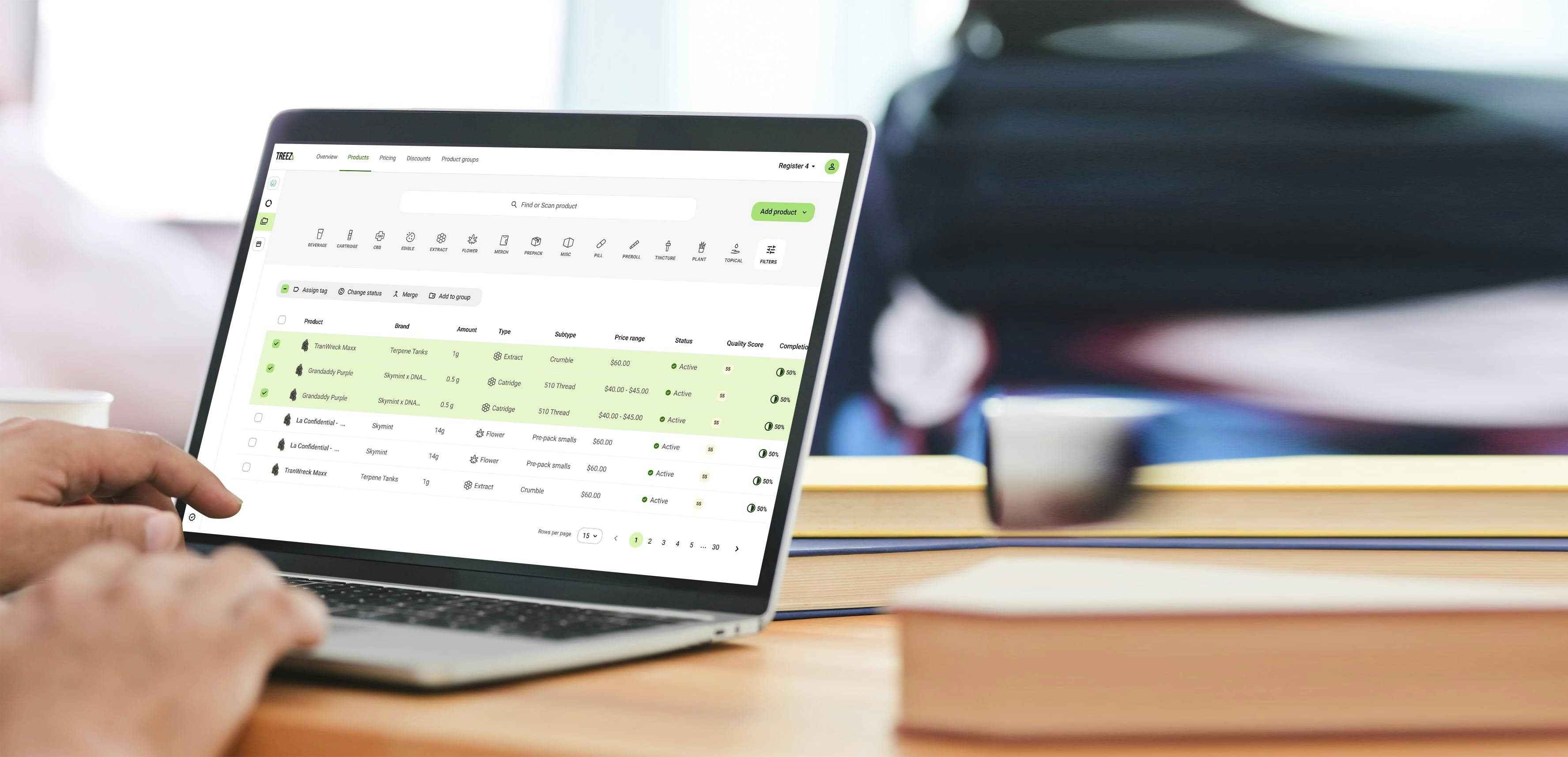 Product management
Connect your product catalog with in-store experiences
From product images and descriptions to lab results, Treez enables your team to build out more accurate and informative product cards.
Maintain a single source of truth for product data

Ensure customers always see the most up-to-date product info

Make it easier for sales staff to find the right information

Build customer trust with complete, accurate offerings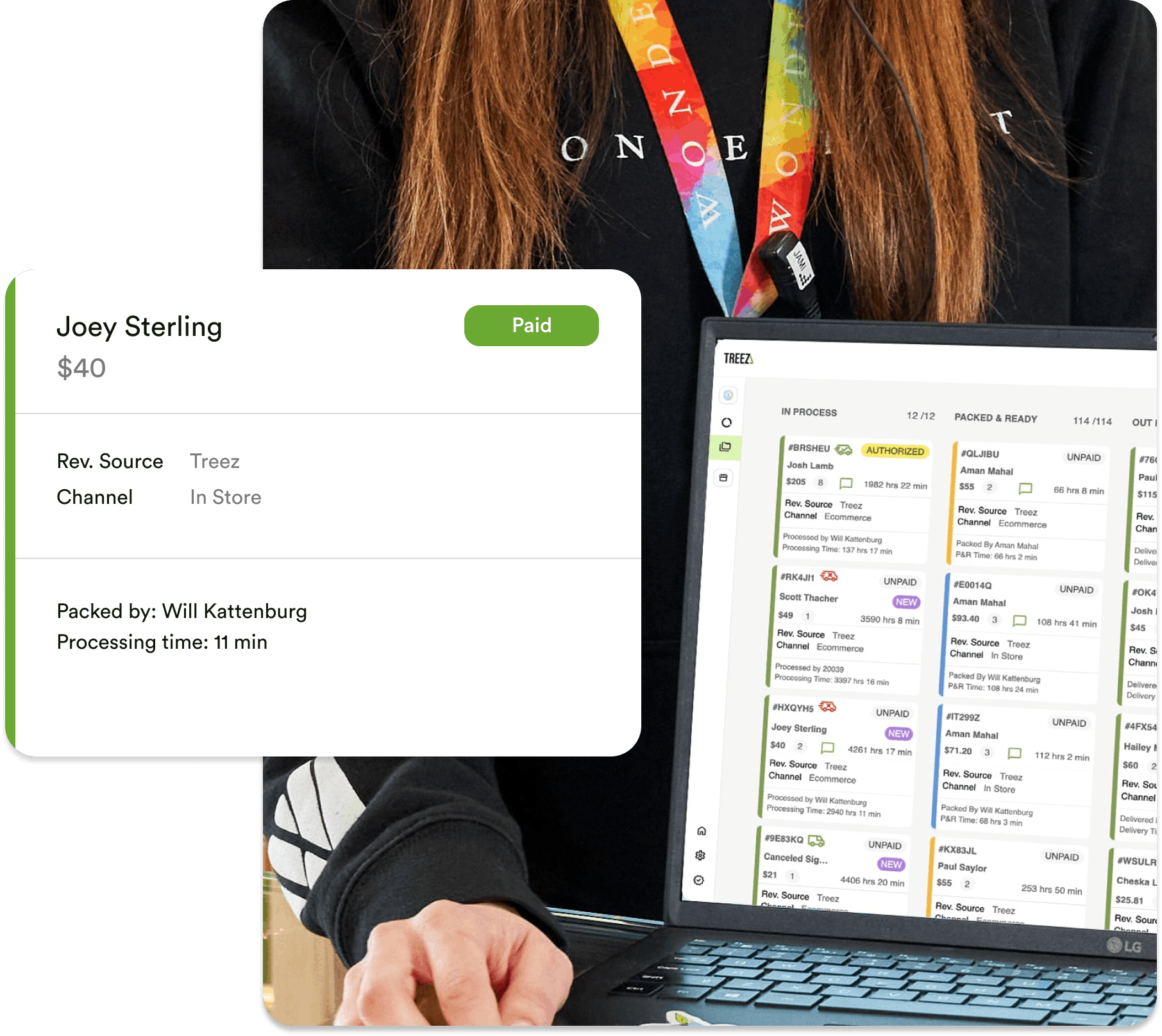 Omni-channel sales & fulfillment
Bridge the gap between online and brick-and-mortar
Give your customers more convenient and accurate order fulfillment options.
Offer your customers access to interactive product menus

Reduce customer confusion and duplicate orders by unifying your in-store and online product menus

Integrate with your choice of e-comm platforms for better customer experiences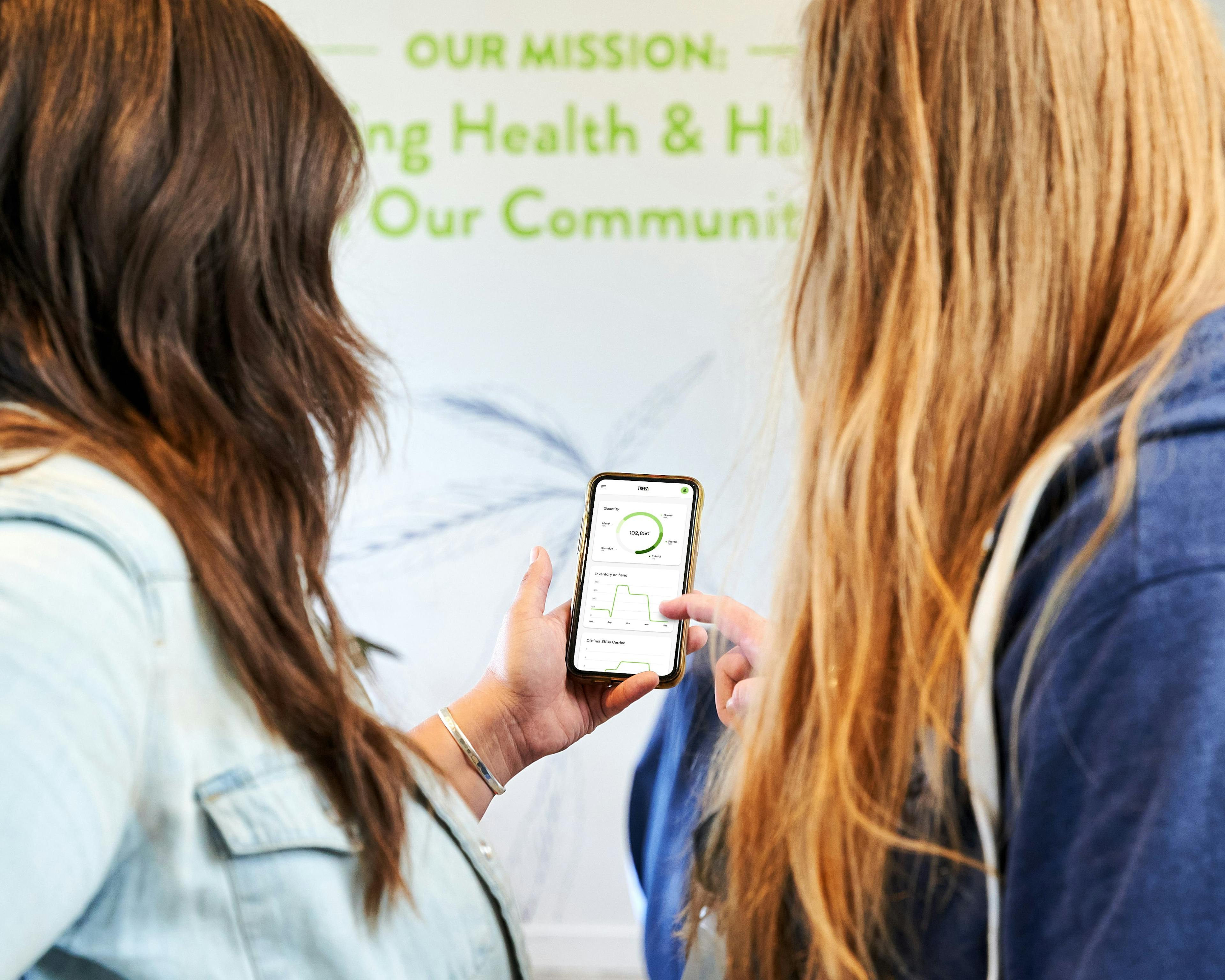 Grow on
Book a no-hassle demo to learn how Treez can help you meet your business goals today and tomorrow.
Book a Demo