List of Must-have Cannabis Dispensary SOPs for Running Your Business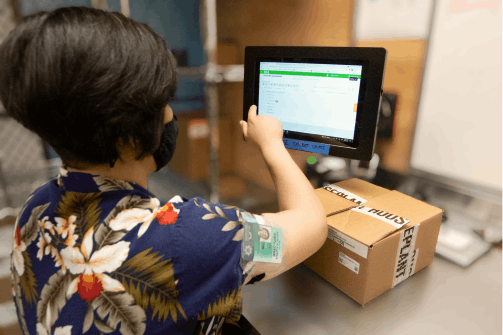 The legal frameworks and regulations in the cannabis industry are evolving, which requires cannabis businesses to have well-defined processes. 
Like any other business, cannabis dispensaries must establish and implement dispensary Standard Operating Procedures (SOPs) to ensure smooth operations, maintain compliance, and safeguard against potential risks. 
SOPs serve as the backbone of a business, providing clear guidelines and instructions for every aspect of its operations. They help mitigate risks, minimize errors, and promote consistent quality throughout the dispensary's activities. 
In this post, we'll provide you with a list of key SOPs that every cannabis dispensary should have in place. By implementing these dispensary standard operating procedures, you can establish a solid foundation for success in a highly regulated and competitive industry. 
Without further ado, let's dive into it! 

What are cannabis dispensary SOPs? 
Dispensary standard operating procedures (SOPs) are vital resources that foster efficiency, ensure compliance, enhance transparency, and mitigate risks within your cannabis dispensary. 
These detailed, written instructions outline the precise steps and protocols to be followed for each task completed by your staff. 
By creating SOPs for every aspect of your store's operations, you establish a comprehensive and standardized framework that promotes consistency and accuracy in all tasks. 
These SOPs serve as essential references, guiding your team towards efficient and compliant practices. 

What are the types of SOPs for cannabis dispensaries and retailers? 
Dispensary standard operating procedures help communicate the right information across every level of the company — from business owners to employees. The dispensary SOPs can be put into two categories — technical and management. 
Technical dispensary standard operating procedures describe how the task and operations will be completed. It can, for example, outline operations for loss prevention, reconciliation, inventory wanding, cash handling, etc. 
The management SOPs outline the process to manage every other SOP. They describe the creation, updation, and distribution processes for every dispensary standard operating procedure. 
Businesses often don't review management SOPs as often as its counterpart but it's equally important. They give data and insights regarding compliances and help manage the revision cycles of the technical SOPs. 

10 Must-have SOPs for cannabis dispensaries 
Now that we understand what are the SOPs of a dispensary, let's dive into the list of ten SOPs that your dispensary must have: 
1. Opening and Closing Dispensary SOPs 
Opening and closing procedures are crucial for any brick-and-mortar retail store, but they hold even greater significance for cannabis retail establishments due to heightened security measures. 
The purpose of the Opening and Closing Dispensary SOPs is to ensure consistent and efficient routines while safeguarding the premises and maintaining accurate inventory records. 
The dispensary opening SOP should define the procedures for: 
Performing a visual inspection for signs of break-ins or forced entry. 

Putting away any incoming orders. 

Reviewing and reconciling inventory records. 

Activating and initializing software systems. 

Setting up the desired store ambiance by adjusting lighting, music, and temperature. 

Conducting cleaning tasks to maintain a clean and inviting environment. 
Similarly, the dispensary closing SOP should define how to: 
Verify the functionality of security cameras. 

Securely lock all doors and display cabinets. 

Report any identified security threats and maintain a logbook. 

Generate sales and compliance reports for record-keeping purposes. 

Follow cash-out protocols and ensure accurate cash register closing. 

Shut down the Point of Sale (POS) system and reconcile sales data. 

Thoroughly clean and sanitize the store, promoting a hygienic environment. 

Conduct final security checks and lock all doors to secure the premises. 
Adhering to these opening and closing dispensary standard operating procedures ensures dispensaries follow standardized routines that prioritize security, compliance, and operational efficiency. 

2. Cash Handling SOP 
Effective cash management is of utmost importance for cannabis dispensaries, considering the nature of cash transactions involved and the associated risks of theft and robbery. 
To mitigate these risks and maintain the integrity of financial operations, it is crucial to establish clear and robust procedures for cash handling at your dispensary. 
The Cash Handling SOP provides comprehensive guidelines for the opening, closing, and counting of cash drawers, as well as delineates the authorized personnel with access to cash reserves.  Additionally, it outlines the proper storage and transportation protocols for cash within the dispensary. 
The dispensary standard operating procedures for cash handling minimizes the risks associated with cash transactions. These procedures promote transparency, accountability, and adherence to regulatory requirements, ensuring the financial well-being of the dispensary while prioritizing the safety of staff and assets. 

3. Customer Check-In SOP 
The customer check-in process serves as the initial point of interaction between your dispensary and its visitors, making it essential to have clear and complaint procedures in place. 
With each state having unique regulations regarding customer eligibility, waiting room structures, and customer movement within the store, a well-defined Customer Check-In SOP is crucial to ensure a seamless experience for customers and patients. 
The Customer Check-In SOP outlines the step-by-step procedures for greeting and checking in customers, including the verification of identification cards or medical cards, capturing necessary information, managing the queue, and guiding customer movement throughout the store.
These check-in dispensary standard operating procedures promote professionalism, regulatory adherence, and a positive customer experience while ensuring the dispensary operates within the legal framework set by the state. 
4. Sales Transaction Process and SOPs 
The sales transaction process is one of the most critical components of a cannabis dispensary's operations as it directly contributes to revenue generation. 
To ensure accuracy, efficiency, and regulatory compliance, it is essential to establish and implement comprehensive dispensary Standard Operating Procedures for sales transactions.
The Sales Transaction Process SOPs cover various key areas, including: 
Greeter procedures: Guidelines for the initial customer contact and providing assistance. 

Boxing and packing procedures: Protocols for packaging products and ensuring compliance with labeling requirements. 

Cashier procedures: Step-by-step instructions for accurate and efficient sales transactions. 

Answering customer product questions: Procedures for addressing inquiries and providing accurate information. 

Recording product sales information into tracking systems: Guidelines for accurately documenting sales data. 

Recording shipping information: Protocols for managing shipping details, if applicable. 

Processing various forms of payment: Guidelines for securely handling different payment methods. 

Gathering sales tax to submit: Procedures for collecting and tracking sales tax for compliance and reporting purposes. 
Integrating SOPs with cannabis-compliant Point of Sale (POS) systems or other relevant technologies is highly recommended for efficient and seamless sales transactions. 

5. Payment Reconciliation SOP for Cannabis Dispensary 
The Payment Reconciliation SOP ensures accurate and systematic reconciliation of financial transactions within a cannabis dispensary. This SOP outlines the procedures for reconciling payments received, identifying discrepancies, and maintaining accurate financial records. 
Key components of the Payment Reconciliation SOP include: Daily Reconciliation, Cash and Card Reconciliation, Recording Discrepancies, Adjustments and Corrections, Reconciliation with Bank Statements, End-of-Period Reconciliation, and Reporting and Documentation. 
Payment Reconciliation dispensary standard operating procedures help maintain transparency and accountability in the payment processes. They also mitigate financial risks, maintain compliance with regulatory requirements, and establish a solid foundation for effective financial management within the dispensary. 
6. Dispensary Standard Operating Procedures for Delivery 
Delivery operations in the cannabis industry can be complex due to strict logistics guidelines. 
To ensure efficient and compliant delivery services, you must establish well-defined dispensary Standard Operating Procedures tailored to these specific logistics. 
Key components of the Delivery SOPs may include: 
Packaging and shipping guidelines for different product types, ensuring compliance and safe transportation. 

Procedures to securely pack and clearly mark fragile deliveries, like glass bongs, for safe transport. 

SOPs for managing third-party deliveries, including selecting reliable partners and maintaining effective communication. 

Guidelines for utilizing delivery management tools or software systems to streamline operations. 

Procedures for

accurately inputting delivery data

into tracking software or

POS systems

and maintaining proper accounting and documentation. 
7. Hiring to Firing Dispensary Employees SOPs 
Employees play a vital role in the success of a dispensary, handling various responsibilities such as customer service, compliance, and representing the brand. 
Establishing strict policies and procedures for hiring, training, onboarding, and employee management ensures consistency, a positive working environment, and a repeatable customer experience. 
The Hiring to Firing Dispensary Employees SOPs comprehensively cover every aspect of employee management, including: 
SOPs for recruiting and hiring qualified candidates, including resume screening and interviews.

Guidelines for effective onboarding and training of new employees, ensuring comprehensive orientation. 

Protocols for scheduling, monitoring attendance, and assessing employee performance. 

Dispensary standard operating procedures for conducting performance reviews, setting goals, and providing constructive feedback. 

Procedures for handling disciplinary actions, terminations, and conducting exit interviews. 
These dispensary standard operating procedures help establish a structured and fair employee management process and promote consistency, employee development, and a positive work environment. 
8. Outage SOP for Dispensary 
The Outage SOP for a dispensary provides clear procedures for managing business operations during technology, internet, or power outages. It ensures that customers can still check-in and complete transactions compliantly, despite the interruption in regular systems. 
Key components of the Outage SOP may include: 
Guidelines for using a hotspot to maintain internet connectivity during outages. 

SOPs for manually processing transactions when the POS system or hardware is unavailable. 

Protocols for reporting sales and inventory data to Metrc during the outage. 

Procedures for manually tracking and updating inventory levels during technology or power outages. 
These procedures allow for continued customer service ensuring minimal disruption to the dispensary's operations during periods of technical or power-related challenges. 

9. Inventory Audit SOP for Dispensary 
The Inventory Audit SOP for a dispensary establishes a comprehensive workflow for conducting audits to ensure accurate inventory reconciliation between physical stock, Point of Sale (POS) records, and the Metrc tracking system. 
The Inventory Audit SOP for a dispensary should outline guidelines for conducting an ideal audit workflow, determining timing and frequency of audits, ensuring a complete count of all products, and handling discrepancies between physical stock, POS records, and Metrc data. 

10. Safety SOP for Cannabis Dispensary 
The Safety SOP for a cannabis dispensary emphasizes the importance of maintaining a safe and secure environment for employees and customers at all times. 
This SOP establishes strict procedures for ensuring employee and customer health and safety, product security, cash handling, incident management, and emergency protocols. 
Here are the main components of the dispensary Safety SOP:
Guidelines for implementing and utilizing security systems, such as surveillance cameras and alarm systems. 

SOPs for securely storing cannabis products, implementing access controls, and maintaining product integrity. 

Protocols for safe and secure cash handling procedures and adherence to cash handling best practices. 

Procedures for maintaining cleanliness, hygiene, and adherence to health regulations within the dispensary. 

SOPs for ensuring employee safety, including safety training and promoting a safe work environment. 

Protocols for reporting and responding to incidents, accidents, and safety concerns promptly and appropriately. 

Guidelines for emergency preparedness, including evacuation procedures, emergency contacts, and communication protocols. 
These procedures promote a safe and secure environment, and build trust with customers. 

Driving Growth with Dispensary Standard Operating Procedures 
SOPs ensure streamlined operations, enhance customer experience, and help you prioritize safety and security. 
To further simplify the implementation of SOPs, consider leveraging the Treez POS system. It can help grow the sale of your cannabis dispensary drastically and streamline your entire business operations.