How to Get the Right Cannabis License for Your Business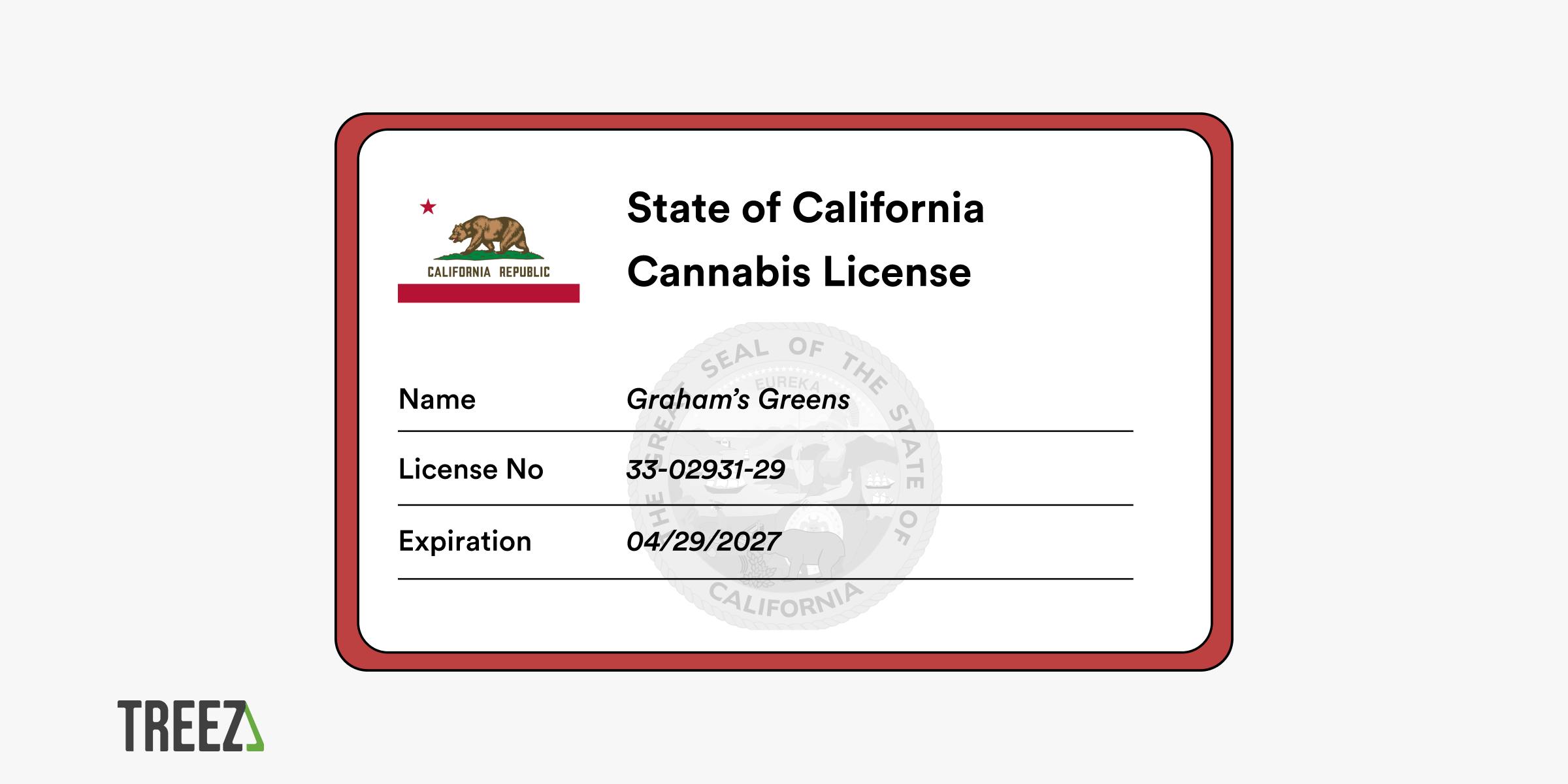 Cannabis sales for medical and recreational purposes is becoming legal in many countries with growing demand. So if you're looking for an entrepreneurial venture, opening a cannabis dispensary may seem lucrative. But, know that cannabis is still a highly regulated industry, and is controlled both at local and state level. This means you need to acquire an appropriate cannabis license before you even begin. 
Now based on what cannabis business model you want to run, there are different licenses you will need to apply for. In this blog, we will take you through the entire process of how to get the right cannabis license. 
How to apply for a cannabis license for your business 
Before we dive into the nitty-gritty of the process, let's understand which areas of the cannabis industry you want to delve into. Depending on your business type, you have to apply for the appropriate license. 
For example, you'll need a retailer license if you're opening a dispensary with a store, whereas for only delivery, you'll need a delivery license. Further, for industrial hemp cultivation, you'll need a separate license. 
License for cannabis dispensaries 
Before you start with your application process, ensure you're equipped with a sound business plan; otherwise, your business is going to fail; you have thought through  financing resources for your business, you have a location for your cannabis dispensary that's completely compliant with the law and regulation, and a full-proof security plan for your dispensary as it's a critical part for your getting a license.
Step-by-step guide for applying for a cannabis dispensary license
1. Familiarize yourself with the state laws
Each state has its own cannabis laws and regulations. So research and familiarize yourself with the laws and licensing requirements. All the information is easily available on the web for your respective state/country government site. If you're in the US, you'll find this guide handy. 
2. Ensure you meet all the criteria
Your application process will undergo strict scrutiny at various levels, so ensure you meet all the criteria mentioned by the authority before applying for the license. Unless you don't meet any of the criteria, your application may get rejected. For example, you might not get a cannabis license if you don't meet the minimum age or residency guidelines. It may invoke criminal convictions as well. 
3. Gather documents before filling up the form
The next step is pretty straightforward. You have to fill in the forms to the best of your ability and provide all the necessary supporting documents. 
4. Investigation of your documents
Once you submit all the documents, you need to wait while the state regulations agency verifies your documents. You will then have to appear for an in-person consultation with the licensing board. If your application is approved, you might have to provide a dispensary license cost at this stage. 
5. Complete local dispensary licensing formalities
Once you have received your license from the state, complete the legal formalities with your local authorities. This might take some time, so keep enough time in hand before you inaugurate your cannabis dispensary.
License for manufacturing cannabis-infused products
If you're planning to manufacture cannabis-infused products, you'll need a different license. This license will allow you to manufacture edible cannabis products like gummies, capsules, and tinctures. 
Apart from the cannabis license, you'll also need a license from the Health Department or have to comply with the guidelines set by the local state food and safety compliance agency. 
You have to be compliant while labeling these products as well. Along with the FDA requirement, look up for the guidelines set by the state. Note that not all states approve of selling cannabis-infused products. 
So you may sell therapeutic tincture but not cannabis-induced gummies. But if you want to sell cannabis-infused edibles in states that allow recreational cannabis, you will need a cannabis edible manufacturing license.
License for industrial cannabis cultivation
If you want to cultivate industrial hemp (which is legal by the Federal Government) that comes under the regulation of the US Department of Agriculture, you will need an industrial hemp cultivation license. 
The best place to begin your research is the local agriculture department, which can guide you depending on your state of residency. Remember, many states also need the manufacturer to undergo hemp cultivation training before offering them a license. Colleges with horticulture or agriculture divisions are the best place to acquire professional training. 
License for cannabis distribution 
Under a Cannabis distributor license, you become authorized to purchase cannabis flower or cannabis products from other growers, premises, or companies. You can then ensure a sufficient supply at your dispensary or retail outlet for distributing the products to the corresponding facilities. 
But before you apply for the distributor license, you must first determine the location and facility of your business.  
Requirements for cannabis license
Since cannabis is a highly regulated industry, the licensing for different businesses of cannabis varies from state to state. Moreover, the regulations keep changing. This means you must be aware of all the laws and regulations and stay compliant to do your cannabis business legally. Here are some basic requirements to adhere to.
Legal Requirements
You need to incorporate your business with the state or create an LLC, as it protects your assets from debts or liabilities. 

Have your tax ID number ready, which will be accessed by the IRS for anything related to taxes.

If you're opening a cannabis dispensary business with a retailer's license, you will need a sales tax permit to collect state and local sales tax.
Other requirements
While some states have an open application period and give out unlimited cannabis licenses, some states have a cap on the number of cannabis licenses and are restrictive in issuing them. 
For example, in Ohio, the State Board of Pharmacy licenses and regulation for medical marijuana dispensary limits the number of licenses it awards. 
If you're in California and applying for a cannabis license, you need to be a California resident. You must also undergo background verification and provide proof of legal right to do cannabis business in the state. You may also need to describe in detail your operating procedure. Finally, as we have already discussed, your license will depend on the category of your category of business. 
It is also important to note that some states allow for multiple license types which leads to "vertical" businesses or "seed to sale" businesses that do everything from cultivation to distribution to retail. The licenses you apply for should be determined based on your cannabis business plan.  
Conclusion 
Starting a business is difficult, and starting a cannabis business is complex. 
To stay legally compliant, you need to know all the state and federal laws and local guidelines well. And once you obtain a cannabis license for business, you need to ensure you remain compliant at all times by recording customer data, order data and sales in a methodical manner. 
This is where working with a cannabis POS system from the start, can help. SellTreez is your solution for all the technology, insights, and support you need to streamline your operations and drive more revenue from your cannabis business, while keeping up with all the compliances surrounding it. 
Book a demo now to know more about it.