The Ultimate Step-by-Step Guide to Writing a Cannabis Business Plan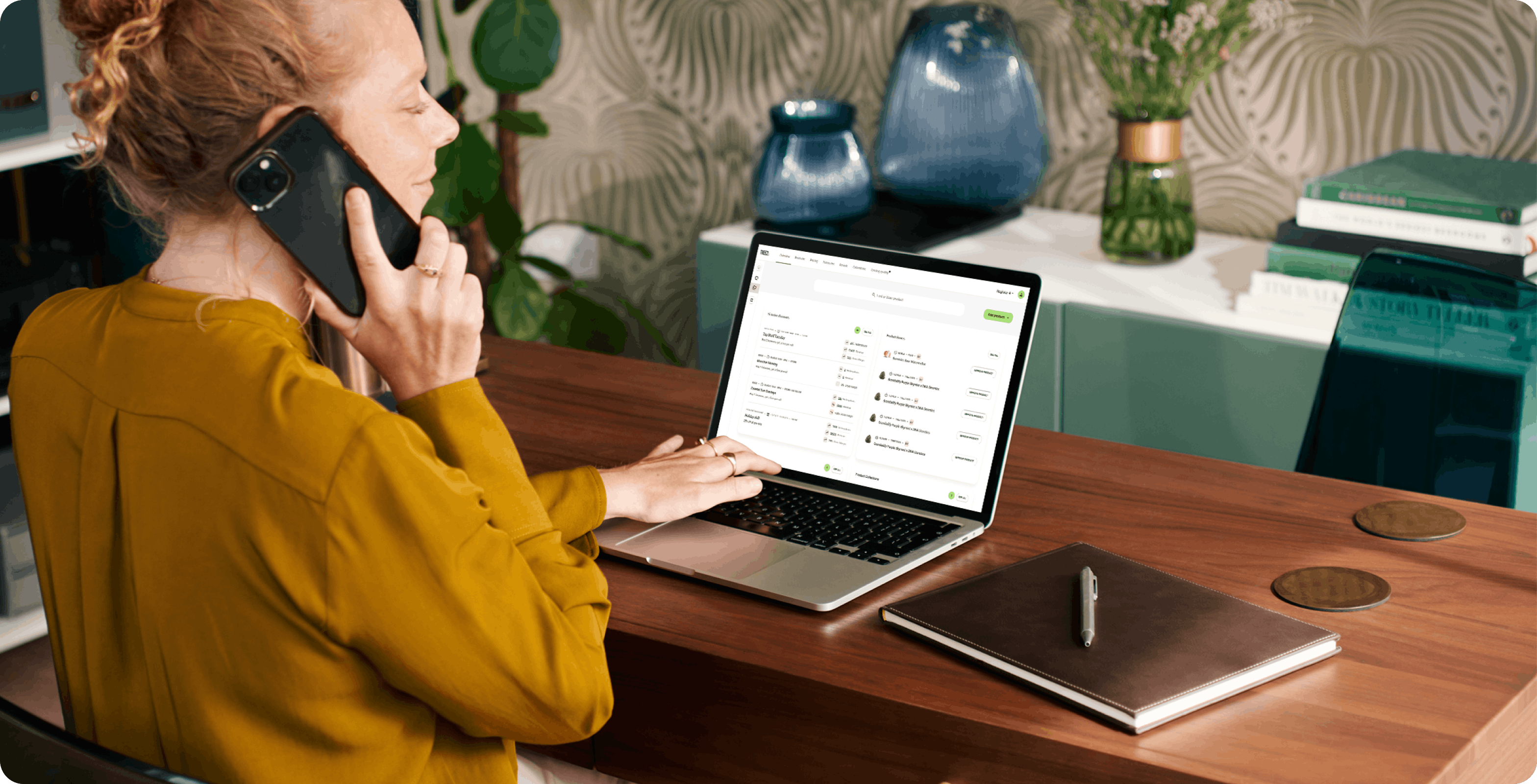 According to Cowen Research, cannabis sales are projected to reach almost $100 billion by 2030 in the US alone. As compared to other industries, cannabis is currently the fastest moving market with a great potential for growth and running profitable businesses. 
But starting a cannabis retail dispensary is easier said than done. With several moving parts like cultivation, processing, distribution and keeping up with various state laws and regulations, you need a well defined cannabis business plan for your dispensary before you step in and make an investment. 
In this guide, we're going to walk you through what a business plan is, why it is important and a step-by-step on how you can write one. 
What is a cannabis business plan? 
A business plan is like a snapshot of how your cannabis dispensary will be set up and the path it will follow to grow its reach in the market for a defined period of time. It details your business goals and objectives, and lays down the strategy for reaching them, including market research on consumer demands and products. A cannabis business plan is like a living document that gets updated annually as your company grows and changes to meet consumer demands and industry trends, while ensuring complete alignment with the business goal set up. 
Why do you need a cannabis business plan? 
Just like any other industry, having a business plan is like structuring your thought process and market research to create a detailed strategy to grow your dispensary. Here are some of the key reasons why we recommend building a business plan before starting a cannabis dispensary: 

To prove that you're serious about your business - The document will show you how much you really know about the industry, your strengths and your weaknesses, and how willing you are to make them all work in your favor (a good way to validate if you're genuinely interested in starting a cannabis dispensary or are influenced by the current market trends alone)

To establish business milestones - A cannabis business plan will nudge you to clearly lay out your long-term milestones that are crucial for success. This includes setting up some key metrics like the amount of sales and revenue you make in pre-defined periods of time. 

To better understand your competition - Since a business plan requires you to add more depth to your market research, it encourages you to analyze competitors too. This helps you identify the USP of your cannabis dispensary or what you may have to work towards to get a competitive edge in the market. 

To better understand your customer - Once you know your competition, the business plan gives you more in-depth knowledge of who your customers will be, why do they make purchases, what do they need the most, what are their purchase motivations and so on. 

To assess the feasibility of running the business - Being able to see the current competition, market demand and the offer you'd have to take to market, also helps you validate the feasibility of your business idea. For instance, if you thought of opening dispensaries in multiple locations, the business plan may highlight how starting with one is a better idea to test waters. 

To document revenue model - The cannabis business plan you create also requires you to state how you intend to make money. This includes detailing out your revenue model, your assumptions and the challenges you may face, and how you intend to deal with them. For example, the need to open consultations with doctors before a customer makes a purchase can be your first-touch revenue model.  

To determine your financial requirements - From working with growers, processors, distributors or even medical professionals, getting licenses, renting a physical space or setting up an online store, there are a number of areas where an upfront investment is required. A business plan will nudge you to think about the smallest of expenses and evaluate if the business needs to raise capital or start small as compared to the initial aspirations. 

To attract investors - Whether you decide to raise capital right at the start or seek investors after growing to a certain level, a cannabis dispensary plan helps you position your venture with the right vision and mission to attract the right financing proposals. For this, your business plan needs to include financial projections, exit strategy and how the investors stand to benefit from you. 

To reduce risks - As we said, business plans nudge you to validate ideas. As you start to detail it out, the business plan helps you assess the current opportunity with other opportunities that you may want to pursue, or avenues to optimize your costs. 

To attract the right talent - A business plan will also help you identify the type of skills you need on the team. At the same time, it also helps you think about what you can do to attract and retain top talent to work towards the business goals you set up. The business plan can also serve as a forecast to your staffing needs as your cannabis dispensary grows. 

To attract partners - As you start to grow your cannabis dispensary business, you may have to partner with cultivators in different locations, delivery companies or legal entities to help you cover all grounds. Establishing these partnerships require time and capital, and having a business plan is like a sales pitch that can entice the right partners. 

To position your brand - Creating a business plan helps you define where and how your company gets positioned in the market. For example, does it become a dispensary known for discounted products or a dispensary known to offer discounted medical guidance to help consumers make informed purchases. This has a big influence on your marketing and sales strategies. 

To align your marketing plan - With the on-ground market reality and projections in front of you, a cannabis business plan also helps you identify the best suited marketing strategy to reach your audience. From the channels you will make use of, to the messaging, value proposition, offers and so on, the business plan defines it all (but of course, it can change iteratively as you start to gather marketing performance data). 

To ensure compliances - A cannabis business plan is not just about how you set up and grow the business. It also includes details on the rules, regulations and compliance requirements you will need to ensure as per the location of your dispensary. This then further defines the tools and cannabis technologies you will need to maintain records. 
How to write a cannabis business plan? 
Now that you know the importance of having a cannabis business plan and how it aids your venture's growth, let's walk you through step-by-step on creating one. 
PS. It is also important to note the state regulation requirements when creating a business plan as it impacts your cannabis license application approval. 
1. Understand the different business models 
Opening a dispensary is not the only way to enter the cannabis market. Before you begin writing a business plan, research and identify the business model or the type of cannabis business you want to establish. Here are some examples: 
Cannabis producers or cultivators - Companies that grow and harvest cannabis 

Cannabis product manufacturers - Companies that take cannabis from cultivators and make products like oils, drinks, etc from them

Cannabis dispensary - Companies that sell the products from the manufacturers for medical and recreational use 

Cannabis retailers - Companies that sell cannabis products from manufacturers to consumers via online and offline channels 

Vertically integrated - Companies that grow cannabis, manufacture products, have their own dispensaries and retail outlets 

Cannabis delivery - Companies that are responsible for delivery cannabis products ordered from dispensaries or retail outlets 

Cannabis laboratories - Companies that are set up for testing and researching 
2. Define your geographic market 
Before working on the other details of your cannabis business plan, we recommend researching and shortlisting the location in which you want to open a dispensary. This is not just important from a retail perspective, but also has an impact on the rules, regulations and laws you will need to comply with, development costs and community attitudes, which in turn may have an influence on how you set up and grow your dispensary business. 
3. Create an executive summary 
Once you have the location finalized, the next step is to create an executive summary for your cannabis business. This is a one-page document that lists out all the important information about your dispensary, and is often used for license applications and for audits by local regulators. 
Business information - Who you are, your location, your contact information 

Products and services - List of all the products and services you offer (or intend to)

Target market - Summary of who your target audience is 

Competitors - Summary of the type of businesses that you will be competing with 

Team members - Defining the roles your company needs and who will be fulfilling them 

Financial summary - Current investment (even if bootstrapped), profitability, operational costs, revenue, debt and projections 

Problem and solution - Your value proposition 
4. Write down a market overview 
This part of the cannabis business plan describes the demand for these products in the market, and how your dispensary aims to meet those needs. While you can start with broad-level figures, we recommend gradually narrowing your focus (remember, the business plan is a living document that needs to be updated regularly). 

Consumer insights - Who is your target audience? What is your ideal customer persona? What is their purchase power? What are their purchase motivations? What influences their purchases? 

Consumer demand - What is your audience looking for? What is your ideal customer persona purchasing? How regularly are they making the purchases? How have their needs and preferences evolved?  

Competitive insights - Who are your direct and indirect competitors? What are they offering to the consumers? What are their strengths and weaknesses? What is their average pricing? Who have they partnered with? How are you different? What are the advantages you can offer to consumers? 

Market trends - Is there a trending product? When do consumer needs typically change? Are there any patterns that you will need to adapt product offers to? 
5. Detail out your cannabis marketing and sales plan 
This is the section of the cannabis business plan that structures all the analysis and research above and turns it into a plan of action to reach your target market. No matter what type of cannabis business you start or where you're located, marketing it well will ensure you get noticed by the right audience for the right reasons. 

Products and services - Now create a detailed version of the products or services you want to sell, each with its independent description of what, why, benefits and other information that can help consumers make an informed decision. 

Pricing and offers - Next, work on defining the pricing of each product and service you offer. Also include notes on how your pricing is better or different from your competitors. 

Channels and platforms - Based on what you sell, the pricing and offers and who you want to sell to, define the platforms you will be using to promote your cannabis business. This can include social media channels, online marketplaces, print advertising in magazines, on-ground sales, events, networking and other tactics. 

Purchase path - This is where you describe how a consumer targeted by your marketing takes the next step towards purchasing the product or service you offer. Do you have an eCommerce website they can buy from? Will they need to send you a text to place an order from the dispensary? Do they need to walk into the dispensary to place an order? This can also impact the marketing message you use across campaigns. 
6. Operational plan
The operational plan essentially lays down the backend of the work required to meet your business goals and fulfill orders as you start to receive them. This typically includes the following: 
SOPs - These are detailed standard operating procedures that you, your team and partners will follow to ensure smooth operations and compliances. 

Partners - Detailing out who will be supplying the products to you and your agreements with them, who will be handling order delivery and other types of partners based on your business model. 

Product packaging - Depending on what you sell, you will need to identify the type of packaging the products will require, whether you will be doing it in-house or partnering with a vendor for the same. 

Cannabis dispensary POS - Defining the point of sale, the information you will need to record for every purchase made, the payment methods you will accept from customers, receipt generation and reporting. 

Seed to sale compliance - The process you have in place to label, package and track cannabis products sold, and how you report them to the state regulators. A good cannabis POS system will ease the process of reporting by integrating with seed to sale tracking systems like Metrc and BioTrack to automate the process. 

Security - Describe how you intend to keep your dispensary or facility secure from break ins to prevent products from reaching illicit markets or falling into the wrong hands. This should include the smallest of details like managing your cash drawer as well or how you intend to focus on cashless payments to make the dispensary less attractive to thefts. 
7. Organizational structure 
This section in your cannabis business plan describes how the dispensary will operate and the individuals that are responsible for the operations at different levels. The organizational chart also helps in assigning roles and responsibilities to keep functions streamlined and working in tandem. 

Key stakeholders - People are responsible for taking managerial decisions for your cannabis business, who they are, their background and the skills they bring to the table. 

Inventory specialists - People who are responsible for ensuring you have the right inventory in place and are also key to predicting consumer demand. 

Budtenders - People who will be responsible for educating consumers or clients about your products and services at the point of sale. 

Marketers - People who will be taking charge of running your marketing, advertising and other promotional activities. 

Accountants - People who will be responsible for maintaining all business accounts - sales, revenue, spend, employee salaries, partner commissions, contracts and so on. 

Investors - If applicable, these are the people who have invested money in your cannabis business. This should also include the agreement you have with them on the amount of investment received. 
Note: Your organizational flow chart does not have to include all the job roles right from the beginning. Depending on the business model you set up and how fast you grow, the jobs you hire for may vary. 
8. Financial projections 
Managing your finances will be key to keeping your cannabis business afloat in a competitive market. It will also ensure you always have the required funds to keep operations running even when the market dips or industry trends change. But projections should go beyond just the sales and revenue you make, and look into your expenses as well. 
Licensing fees - States and provinces have different licensing costs that can be anywhere from $5,000 to $60,000 depending on the type of cannabis business you set up. It's also a good idea to account for application and renewal fees for the cannabis license you take. 

Rent and development costs - If applicable to your business type, it is important to account for at least six to twelve months of rent for your cannabis facility. If the facility requires development to meet business objectives, ensure you account for those expenses alongside their maintenance costs. 

Inventory costs - If your cannabis business will require holding inventory of products to sell or run the services, you need to account for their management and storage costs. For example, cannabis dispensaries typically stock their shelves with fast-selling products in advance to build in buffer time to sell products and pay the supplier. 

Equipment costs - Irrespective of the cannabis business type, there will be a set of equipment you need for day-to-day functions. This includes furniture, office supplies, lighting and other aspects that impact the look and feel of the facility for the team and eventually the consumers. 

Cannabis technology - From a cannabis POS, HR tool, payroll management, compliance and retail management, CRM and other solutions, your business will need to invest in technology that enables your operations across departments. Take into account their costs as well as renewals. 

Product packaging - Whether you choose to package products in-house or through a vendor, take into account the cost of label printing and other supplies you have to invest in to sell products in a state-compliant manner. 

Security expenses - Be it video surveillance systems, automated cash drawers, advanced locking systems for the dispensary or other security measures, include them in your financial records. 

Salaries - Even if it is just you running the cannabis business initially, we recommend defining the salary you take. As you grow, include the salaries you give to your employees, as this helps calculate the runway more accurately. 
Once you have all the spends well accounted for, the next step is to include the following details: 
Monthly operating expenses 

Monthly number of orders/ sales 

Monthly revenue from sales 

Average order value 

Projected sales over the next 3-6 months 
9. Appendix 
This part of your cannabis business plan is a record of your monthly income, including your revenue statements. It is important to append these statements to your business plan to help regulators with business audits.
Appendices also come in handy when you start seeking investors for your cannabis business. This helps them understand your projections and calculate the profit and loss more accurately. 
In conclusion 
Having a cannabis business plan is a must-have. 
The evolving document can help you structure your business for success and ensure that you meet all compliance requirements as you grow without the risk of being flagged, blocked, restricted or banned forever. 
Need help structuring your cannabis business plan or not sure where to begin? 
Subscribe to the Treez blog for more such detailed guides or reach out to our experts for a consultation.