Frequently Asked Questions on Cannabis POS for Dispensaries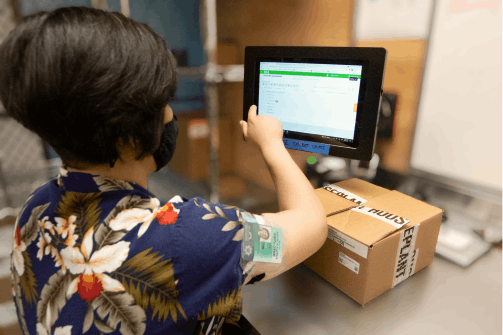 From licensing to enabling a cannabis POS system that simplifies accepting and recording payments, running a cannabis retail business or dispensary requires keeping up with a number of aspects. 
We will continue to update this article with frequently asked questions on cannabis POS systems for dispensaries, compliance regulations, business costs and more. 
FAQs on cannabis POS for dispensaries 
The list of queries below includes questions that often come up in our conversations with dispensaries and cannabis retailers. 
What is dispensary POS software?
A cannabis POS system refers to a point of sale solution used by cannabis retailers and dispensaries to control their daily operations. This includes processing cashless payments for customers, maintaining records of the sales made, keeping track of your inventory, suppliers, partners and managing your staff. A good cannabis POS system like Treez also comes with added functionalities like retail analytics, seamless compliance with state traceability platforms, and integrations with best-of-breed partner solutions across key product categories that can help dispensaries grow. 
What are cannabis retail POS systems? 
Cannabis retail POS systems are the point of sale solutions used by retailers in the cannabis market. These POS systems are built differently as they help record purchase data of cannabis products at customer touchpoints, and also help maintain records to ensure compliance with state rules and regulations. 
Why use cannabis retail POS systems? 
Dispensaries and retailers should use cannabis retail POS systems to run seamless operations across all fronts. This includes being able to record orders and take payments from customers, update inventory, maintain supplier and partner records, manage business revenue across multiple locations (omnichannel) and monitor growth through POS analytics. But more importantly, a cannabis POS retail system enables businesses to maintain records for audits and compliance across different state rules. 
What features should a cannabis pos system have?
While some aspects may vary based on the scale at which you're running the cannabis dispensary, here are some must-haves: 
Seamless compliance

Product catalog management

Ability to accept integrated cashless payments

Data and analytics to make real-time business decisions

Integrations with best-of-breed partner solutions across ecommerce, delivery, customer relationship management, marketing and loyalty, accounting, ERP and more.
How much does a cannabis retail store make?
As per surveys, a cannabis dispensary typically generates between $1 million to $4 million in annual revenue. But this entirely depends on the location of the cannabis retailer, the products they're selling and how well they market themselves. We have also found that dispensaries can typically generate an average profit margin of between 10-30% on specific products. You can also further work on maximizing margins with the right product assessments. 
How do I market my dispensary?
Since the cannabis market is still under advertising restrictions, businesses need to be more strategic about how they market themselves. Some of the tactics we've seen work include search engine optimization, direct mail marketing, social media marketing, native and display advertising, loyalty programs and referral programs. We're sharing some cannabis marketing strategies on our blog; don't forget to subscribe to receive them in your inbox. 
What is a private dispensary?
A dispensary in the cannabis industry refers to an entity that has the license to supply cannabis as medication. Traditionally, pharmacists dispense medication only as per a prescription or an order form. 
What sells the most at dispensaries?
While this may vary from business to business, flower is still one of the best-selling products in the cannabis market across all states. But this may also vary based on demographic consumer trends like medical use. Read more about the cannabis market trends here. 
What is the best business structure for a dispensary?
One of the most common entity structures for a cannabis business is the C-corporation. Unlike partnerships and LLCs, this business structure can exist as a separate legal and tax entity from the shareholders in the same. 
What is the most successful dispensary?
One of the world's largest cannabis companies by revenue is Curaleaf. The company operates in 23 states with 101 dispensaries selling cannabis products. 
Which is the solution for cannabis eCommerce solutions?
Some of the leading content management systems (CMS) offering eCommerce solutions to cannabis companies include Dispense, Carrot and others. You can explore some of the cannabis eCommerce solution partners here. 
Which is the best cannabis POS system for dispensaries? 
There are many cannabis POS systems available for us at dispensaries. But we recommend using a POS system like Treez that is designed to cater for all the operations of a dispensary - from managing sales, recording purchases with customer and product data, updating inventory, running customer loyalty programs and providing business-critical insights. 
How much does a cannabis POS cost? 
The average cost of a cannabis POS software varies across the industry but typically can range between $500 to $1500 per month, not including the hardware and installation fee. You should expect to pay anywhere from $10,000-$20,000 per year to use the POS system depending upon your dispensary size, the number of sales you make, and the required feature enhancements. Solutions such as Treez also offer custom pricing on cannabis POS.
Can I process card payments on a cannabis POS system?
Yes, a cannabis POS system like Treez comes with a fully integrated payment solution for dispensaries. This enables dispensaries to accept payments via debit card and online ACH to transfer funds between bank accounts.
Can dispensaries accept credit cards?
Even though cannabis products are slowly becoming legal in many states, banks still don't work with cannabis businesses and other related industries that are considered 'high-risk'. This is why dispensaries cannot accept credit card payments as long as cannabis is federally illegal. While there are some solutions coming online using blockchain and other non-credit rail solutions for credit card payments, they are not widely accepted. 
Can I increase my cannabis sales using digital payments?
Most cannabis purchases are made using cash payments. This restricts consumers to buy only as much as the cash they have on hand. With the help of digital payments, this restriction gets removed, giving them room to buy more products. If you use cannabis POS systems like Treez at your dispensary, you can easily increase the average order values by 25-30%. 
Can cannabis dispensaries accept crypto?
As of now, crypto is not a payment option available for cannabis businesses. For dispensaries to accept crypto as payments, cannabis businesses will require setting up the right cannabis technology to handle how finances work in cryptocurrency. While there are some solutions coming online using blockchain and other non-credit rail solutions for accepting crypto payments, they are not widely accepted. 
What is cannabis compliance?
Cannabis compliance refers to a set of rules and regulations that a state or country creates around the selling and purchasing of cannabis products. To be able to run a cannabis business, retailers and dispensaries need to adhere to these rules to remain legal. 
What is the cheapest state to open a cannabis dispensary? 
As per research, Oregon and Colorado are two of the cheapest states to start a cannabis dispensary business. But you should be making a decision based on the state regulations, market conditions, tax rates and the licensing requirements/ options available to you. 
What is Metrc compliance? 
Metrc compliance stands for Marijuana Enforcement Tracking Reporting Compliance. It is a web-based software platform that is mandated by the state to enable end-to-end tracking of the cannabis supply chain - from seed to sale. This typically includes cannabis production, manufacturing, testing, distributing and selling of products. 
Why is Metrc important? 
Metrc helps states secure their markets and prevent illegal use of cannabis products. This helps enhance compliances that businesses need to abide by, helping build public trust, ensure health, safety and smooth operations. Several of the largest state markets use Metrc - California, Massachusetts, New Jersey, Michigan, Colorado. 
What is a compliance tracking system?
Compliance tracking refers to the process of gathering, structuring, and monitoring all relevant compliance-related information for a cannabis business. A system like Treez helps ensure there are no cracks or loopholes in the business functions while operating or even filing for licensing and taxes. 
Have more questions about running a successful cannabis business, cannabis POS systems and compliance tracking?