We Analyzed 2022 Cannabis Market Trends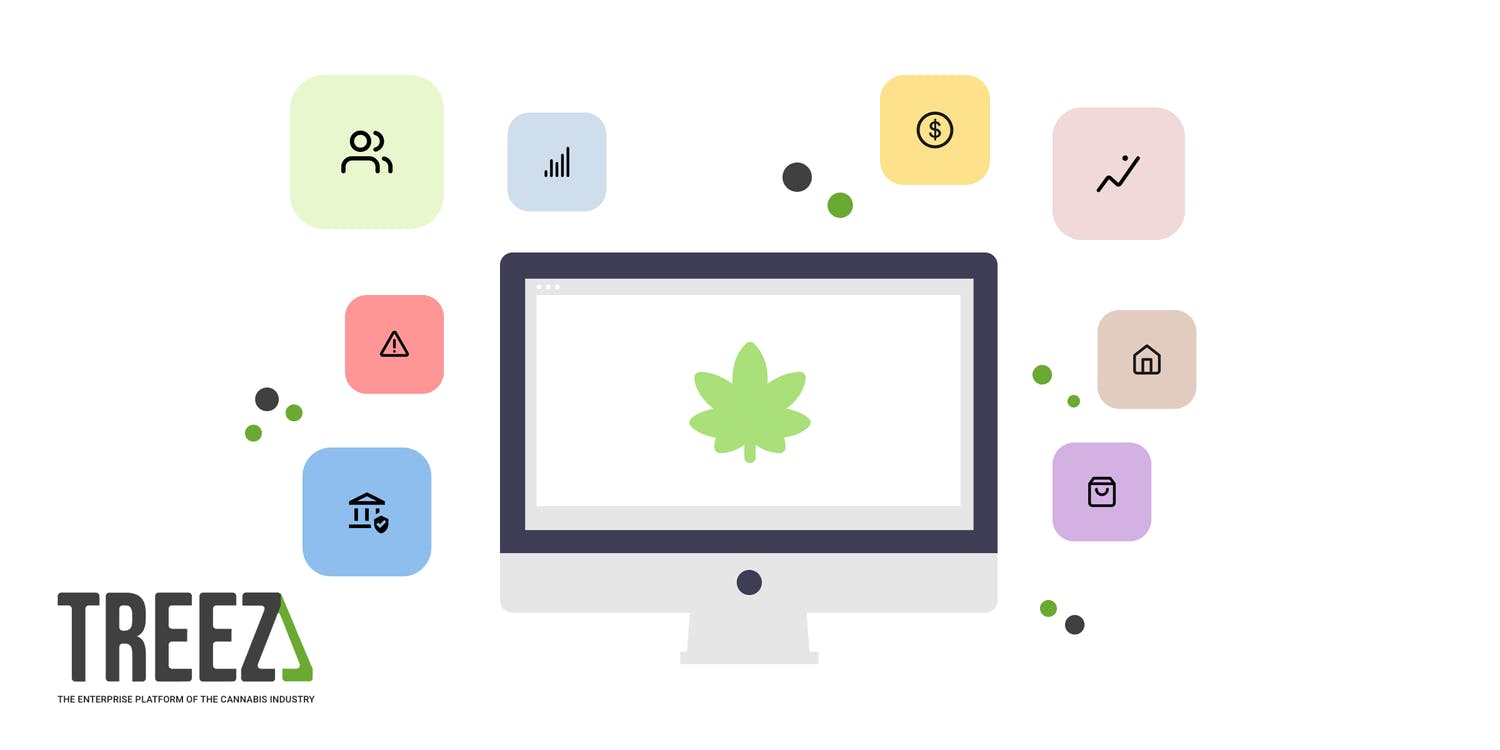 Happy New Year from all of us at Treez. A new year brings a fresh start and the opportunity to look back on successes, clear out old ideas, and iterate on new ones. 
Here are a few of the challenges and celebrations in the cannabis retail world we've got our eye on:
Retail Operation Challenges
Treez's data shows that consumers are buying as frequently as they used to. But average order value is down about 15% in overall gross sales.
Add that data to tepid predictions for the overall US economy and cautious consumer sentiment, and retailers will need real solutions to help them grow.

To stay ahead, retailers will have to enhance their efficiency and ruthlessly tie their purchasing and spending back to data. That will require systems insights, not fluff.
WANT TO KNOW MORE? Join us Jan. 31 for a Treez exclusive webinar Dank Data: How to Drive Dispensary Profitability & Operation Efficiency. RSVP here.
Our Industry Needs Payments Innovation
December 2022 threw this fact into stark focus after a crackdown on cashless ATM payments left retailers cash-only, and the SAFE Banking Act failed to pass. Retailers deserve better solutions and capabilities to meet consumers where they are. Today we are proud to offer both pin debit and ACH payments to provide your customers with a seamless shopping experience.
As trusted innovators in the cannabis industry, we will continue to innovate and support our retailers to scale their businesses.

READ MORE: Treez Acquires Swifter Enhancing Fintech Solutions For Cannabis Industry.
Open API Outdoes the Rest
This year, "all-in-one" services and platforms were exposed as marketing hyperbole obscuring their low-quality products and service.
Retail industry experts highlighted the struggle in cannabis retail between "free" POS and all-in-one platforms vs.  best-of-breed POS and open integrations that help retailers thrive. The takeaway? Investing in scalability and open-platform solutions is investing in the future for the growth-minded cannabis operator.

This year showed us again that there's no one-size-fits-all approach to cannabis retail. Retailers continue to select the aspects of their retail operation that best fit their ideal customer base and the flow of their dispensary. We brought more than 70 partners into the Treez forest in 2022 including Happy Cabbage Analytics and Dispense to address our clients' growth goals by customizing their tech stack to their unique needs.

EXPLORE our Partnership Page for more.
Changing regulations
Of course, Jan 1 often brings new laws and compliance guidance.
For example, California retailers should make sure they've read our latest guidance on excise tax changes, as well as touched base with the tax authority in their city and state to be confident they are in compliance with all local and state laws. 

Legal access to cannabis got a big push forward last year when the Biden administration issued a statement on marijuana policy reform in October. In the same breath, Biden pardoned all federal offenses related to simple possession of marijuana and recommended governors do the same for state offenses. Our take? This is a good first step.

To help reverse some of the horrors of the War on Drugs, America needs to go further as a country and deschedule/decriminalize cannabis federally. 
We're looking forward to the day when cannabis retail operators can safely operate in all states and communities. 
New markets and expansions
In the last 12 months, several states have advanced access for cannabis consumers. Rhode Island, Missouri, and Maryland legalized recreational cannabis, and Mississippi legalized medical use cannabis. In late 2022, New York released 36 conditional adult-use licenses to individual and nonprofit organizations.
Treez debuted in Massachusetts and Nevada in '22, growing the forest with retailers in both states.
As we look toward 2023, we're proud to announce that we are expanding our operating coverage into New York, New Jersey, Illinois, Mississippi, and South Dakota.
We look forward to the new opportunities for growth and excellence that we'll share with retailers in the following states.
Treez serves:
CA, CO, MI, MO, AZ,
+ MA, NV, NJ, IL, MS, SD
What are your growth plans for 2023 & beyond? New stores, new states, your goals for the business–we want to hear it all.