Creating a Cannabis Business Plan: How to Find the Best Cannabis Dispensary Location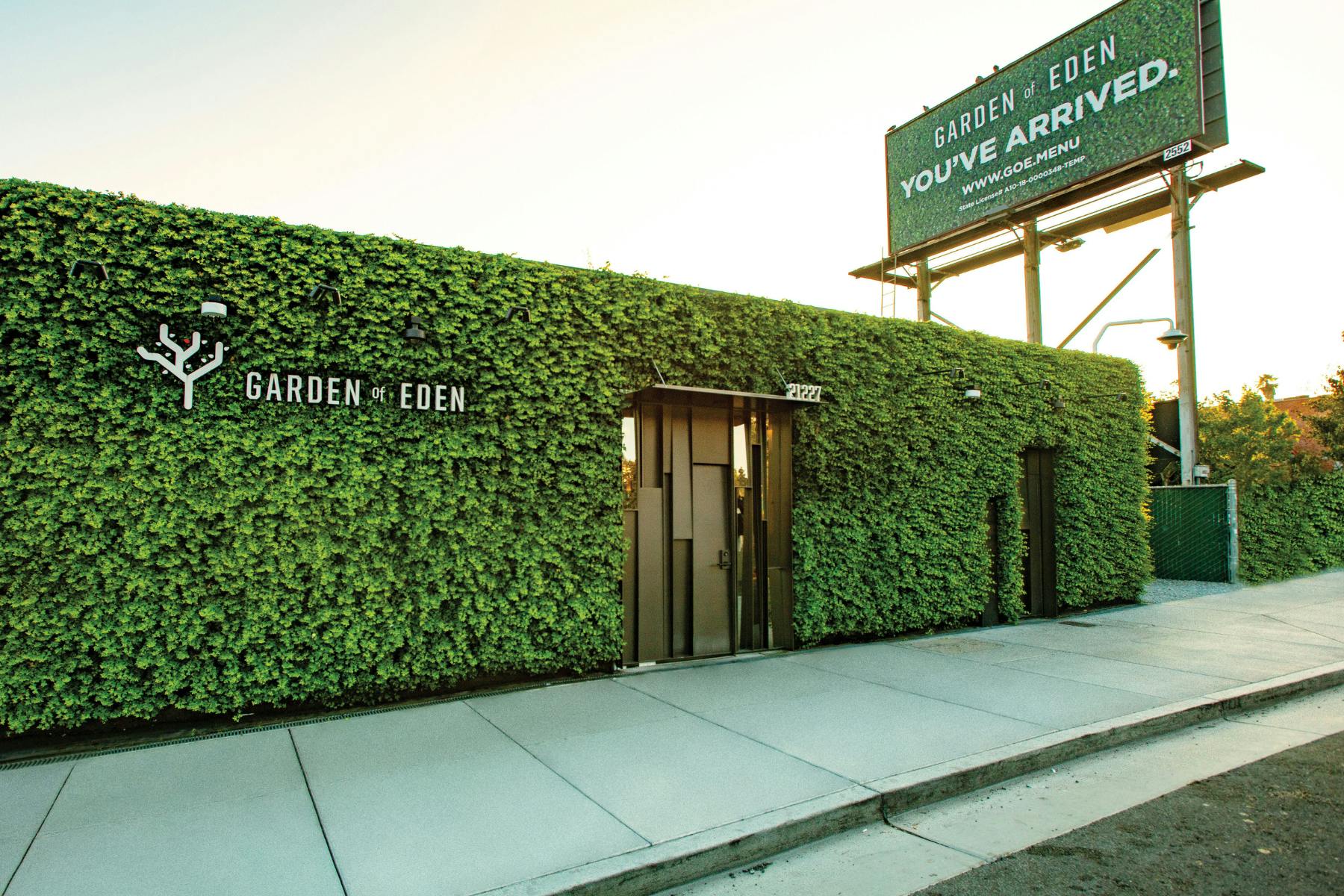 Once there were two bakery shops. The first was just next to a school, and the other was opposite the road. Both of them started businesses almost at the same time and offered the same range of products. 
However, it was soon found that the bakery shop next to the school was earning more profit than the other on the other side of the road. Students found the bakery shop more convenient for buying a quick snack because it was next to the school, and they didn't need to cross the road.
Such is the importance of location for any business, and cannabis dispensaries are no different. 
While a convenient location can make your business, an inaccessible location can prevent customers from visiting your store. If you're planning to start a dispensary business, we will guide you through how to find the best cannabis dispensary locations in this post. 
How to Land the Right Cannabis Dispensary Location 
If you're working on a cannabis business plan, we recommend including the following in your research to find the best dispensary location:  
1. Check for license availability 
Before filling out your license application form or exploring dispensary locations, check if your state is offering a cannabis license at the moment. Many states have put a cap on the number of licenses they will issue, while some states accept only a few applications within a specified window. 
2. Check the legalities
The first thing you want to check before setting up a cannabis dispensary is the legalities. Even if cannabis usage is legalized in a state, there might be restrictions from local municipalities on certain locations on cannabis usage. For example, although cannabis usage is legal in California, 56% of cities and counties do not allow any type of cannabis business.
3. Learn your local zoning code
Once you're done with the licensing part, start scanning the local zoning code through your city's/ town's zoning department. Scanning the zoning code lets you know the right locality for commercial activity. This can help you narrow down areas where you can find your cannabis dispensary location legally. 
4. Check for visibility
When exploring potential sites for cannabis dispensaries, consider the locations that can bring good visibility to your store. 

5. Study local demographics
Consider the demographics of the neighborhood before investing in a location. Although cannabis usage has been legalized in many places, still certain neighborhoods might be conservative and demonize cannabis usage. 
6. Evaluate nearby competition 
While there might be a good demand for cannabis products in certain locations, your business might face competition if ten dispensaries are already on the block. There can also be online cannabis retailers that your target audience buys from frequently. Consider your direct and indirect competitors when choosing a cannabis dispensary location. 
7. Analyze area security 
Irrespective of the state you're opening a cannabis dispensary in, it's a good idea to analyze how secure the area is. There have been several reports on cannabis dispensary theft despite security measures being put in place. We recommend going through recent news and articles about related incidents in the area. 
8. Account for real estate costs
Real estate costs in some locations can be high. 
For example, if you're in a bigger city like LA, expect to pay anywhere between $7,000 and $15,000 monthly. Of course, this depends on the size and location. 
If you're a moderate distance away from a metropolitan area, the rent can be between $15,000 and $20,000 for a 25,000 square feet area. 
Whether buying or renting a place, ensure the inflated mortgage payments don't affect your bottom line. Also, remember the monthly mortgage amount you need to pay so that you know how much sales you have to make to keep the revenue flowing in. 
Here are a few things to keep in mind when looking for the best cannabis dispensary location:  
Rent is usually decided on per square foot area of the space

Rent also varies depending on the location, proximity to business

Size of the facility

Landlord's markup

While rent for a dispensary can be cheaper in less populated areas, other costs like marketing and transportation can be higher

Check for the lease terms
As many states are putting a cap on the licenses they will issue, landlords have very stringent lease terms and high rent for dispensary owners. So dispensary owners should approach it thoroughly, like providing a business plan, financial projects, security measures, and how they will take care of the property while negotiating with the landowner. 
If you're waiting for your license approval, try negotiating for a contingency clause in case your license approval doesn't come.  If you're planning to buy a place for your dispensary, ensure you read and understand the city ordinance. It should allow you to run your dispensary in the industrial zone. It's a good idea to look for a space to use the building for other reasons besides cannabis. 
State-specific location requirement
Apart from the general requirements discussed above, you also need to check if there are any state-specific location requirements. 
For example, as per Missouri medical marijuana law, the dispensary shouldn't be located within 1,000 feet of a church, secondary or elementary school, or daycare. The local authorities might allow more or less proximity to these institutions, so you want to double-check with your local authorities. 
Similarly, if you're in Illinois, you need to find a dispensary location identified by the Bureau of Labor Statistics. Once your license is approved, you will have 180 days to identify a location from the prescribed areas by the Bureau of Labor Statistics. 
Further, you need to ensure that the location:
Is accessible to the public easily

Has handicapped accessibility regarding entry, exit, and parking as prescribed by the Americans with Disabilities Act

Has a safe cannabis dispensing layout

Has sufficient parking space, power allocation, lighting provision, etc

Is suitable for safe product handling and storage

Is not within 1,500 feet of another dispensary
The law of Michigan is slightly different. It says the cannabis dispensary shouldn't be within exclusive residential areas or 1,000 feet of any school of any level. However, the local municipality might increase or decrease the distance requirement, so check with your local authorities. 
Conclusion 
Finding the best location for a cannabis dispensary isn't easy. 
While market research can get you close to a location, you may require local help to find out more about the real estate market. 
We do recommend working with real estate agents who have experience in helping cannabis businesses. They will be able to walk you through the requirements, compliances and also the legalities you will need to pass through to set up shop at the location.  
Looking for more insights on creating a detailed cannabis business plan? 
Follow our blog for more such posts and industry insights.