Creating a Cannabis Business Plan: How to Estimate Cannabis Dispensary Costs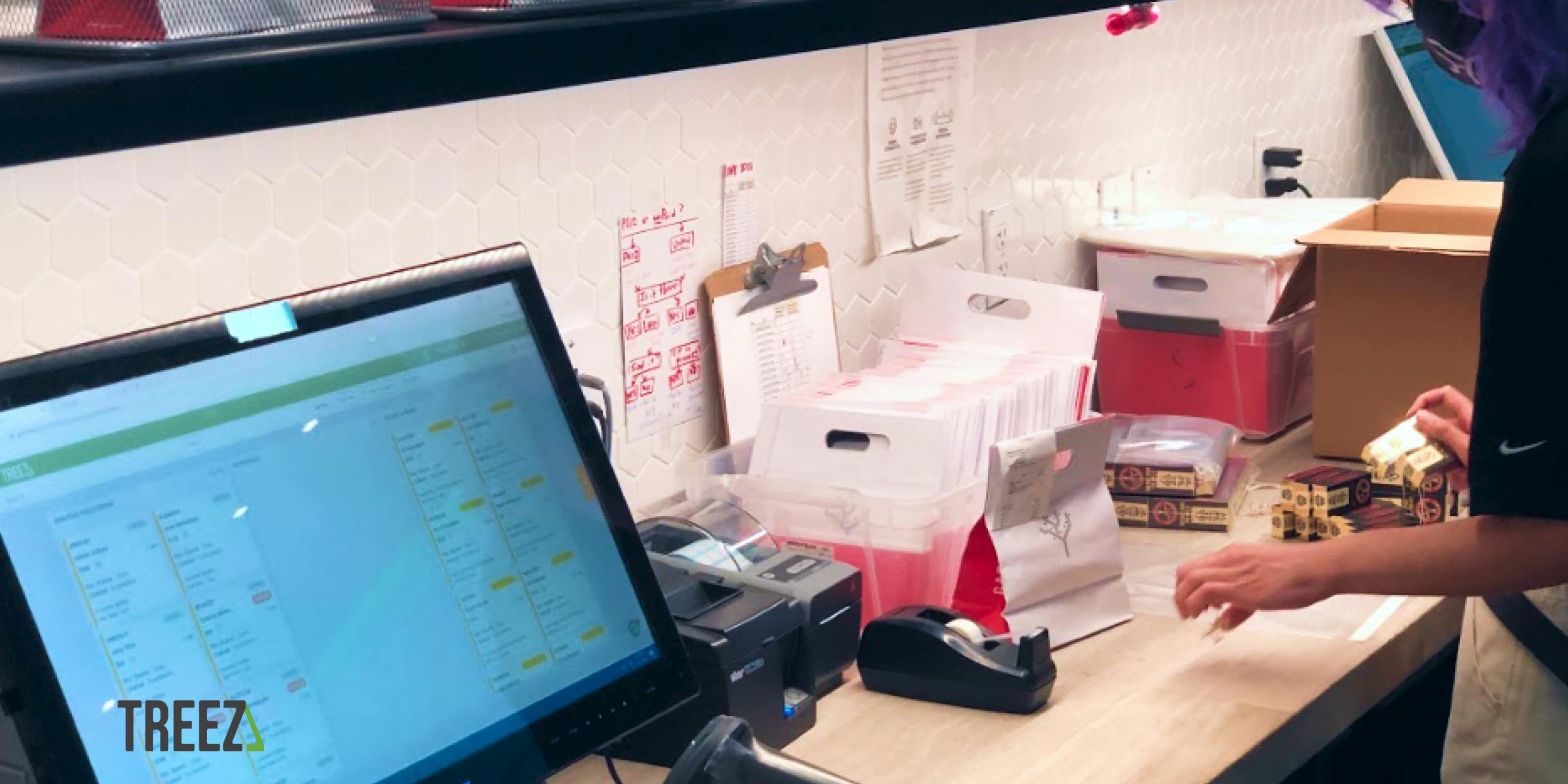 The legal cannabis industry is growing. 
As one report mentions, the global cannabis market hit $27.7 billion last year and is set to cross $82.3 billion by the end of 2027 with a whopping CAGR of 24.3%. 
Clearly, it's a growing and lucrative market with many business opportunities. But, like any other business, you need to invest a lot of money to get your cannabis dispensary business up and running. 
If you're writing a cannabis business plan, this post aims to help you estimate cannabis dispensary costs. 
Cost of opening a cannabis dispensary
Cannabis dispensary cost largely depends on which state you're in. 
In the following sections, we're going to give you a breakdown of all the cannabis dispensary costs involved: 
The breakdown of cannabis dispensary business costs 
Please note that while we're providing estimates under each of the expenses here, the actual costs may vary based on where you intend to open a cannabis dispensary or retail business. 
Application and licensing cost
The application and licensing cost varies from state to state. 
For example, if you're in California, the license cost of opening a dispensary will depend on your gross annual revenue. For example, for a gross annual revenue less than or equal to $500,000, the application fee is $1000, and the license fee is $2,500. 
Generally, the application fee is lower than the licensing cost, and there can be another supplemental cost too. So, check with your respective state for more details.
Capital requirement
The capital requirement is the sum of funds that you will need to achieve company goals. This includes how much money you need to set up your business and then run its operations. You can calculate this by adding founding expenses, investments, license costs and start-up costs together. 
Many states have a capital requirement that varies from state to state. For example, in Arizona, the mandate is $150,000, while Nevada has $250,000. Missouri has no capital fee requirement. 
Product cost
While some states allow dispensaries to grow cannabis flowers, most don't. And so you have to procure your product from authorized dealers. For most cannabis flower strains, the rate can be between $1,300/lb and $1,500/lb. 
Professional fees
Starting a business comes with its share of risk, and the marijuana business is not immune to it. So set aside some funds for insurance, marijuana-specific legal representation (if needed), and Section 280E compliance requirements. We recommend taking into account the cannabis licenses you will need to apply for and the state regulations as well. 
Software and Equipment cost
You'll need to invest in a few pieces of equipment to run your business smoothly. For example, you might want a cannabis POS, in-store CCTV cameras, etc. So keep some reserve funds for investing in software and equipment too. 
Consultant fee
As a new business in the cannabis industry, you will need to confer with consultants who can help your business grow and guide you with the compliance requirements, company structure requirements, and any cannabis-specific advice you need help with. 
Cost of real estate
Save a good chunk of money for real estate, which can be anywhere between $50,000 and $100,000 for annual rental charges. This rate is for a moderately competitive market and a mid-sized facility. The rate may increase if you're opening downtown or planning to rent a large facility. If you're in a bigger city like LA, the rent can be between $7,000 and $9,000 monthly. 
Financial service cost
You'll need to work with a financial institution for funding. While there are local credit unions and private cannabis banks, you'll need to factor in a monthly holding fee of around $1000-2000. 
Interior cost
Renting a place is not enough. You need to design the interiors to make your store look appealing and make it function too. For example, you have to buy display cases, refrigerators, racks, and shelves to keep your products on display. Set aside $10,000 for interior design. 
Employee salary
You will need people to help you run your business smoothly. So you need to budget costs for employee salary and benefits. For a dispensary business, you will need budtenders, security personnel, and at least two people for administrative support. 
Set aside a sum of $4,000 to $10,000 toward the salary of the employees per month. However, look for the living wage in your city, how many hours your employees will be working, and their hourly rate before arriving at a number.
You may also want to take into account the number of employees you will need to hire if you're opening a cannabis business across multiple locations. 
Marketing costs
Once your dispensary business is up, you must allocate marketing and advertising funds. While there's no limit to how much you want to spend on marketing, $2,000 is good. Keep in mind that you may want to use these budgets across channels - search engine, social media, advertisements, direct mail marketing and more. 
Emergency funds
Having an emergency fund is a must. If your dispensary is in California, experts suggest having an immediate fund of $300,000 at hand and an additional $200,000. 
Conclusion 
While we gave you an overview of the costs of running a cannabis dispensary, there's always a chance that emergencies or unforeseen costs can arise, especially when starting a cannabis dispensary business. 
This can shoot up your overall costs for your cannabis dispensary business. 
Having a cannabis POS system right from day zero can help keep things in check. With the ability to monitor cash flow, the POS system is able to accurately report revenue, profits, spend and the funds available to you for operating the business. 
Opening a cannabis dispensary business? 
Speak to our experts to know how having a cannabis POS system can help keep your resource spend optimized. 
Book a demo