Cannabis Laws for New Jersey: Everything You Need to Know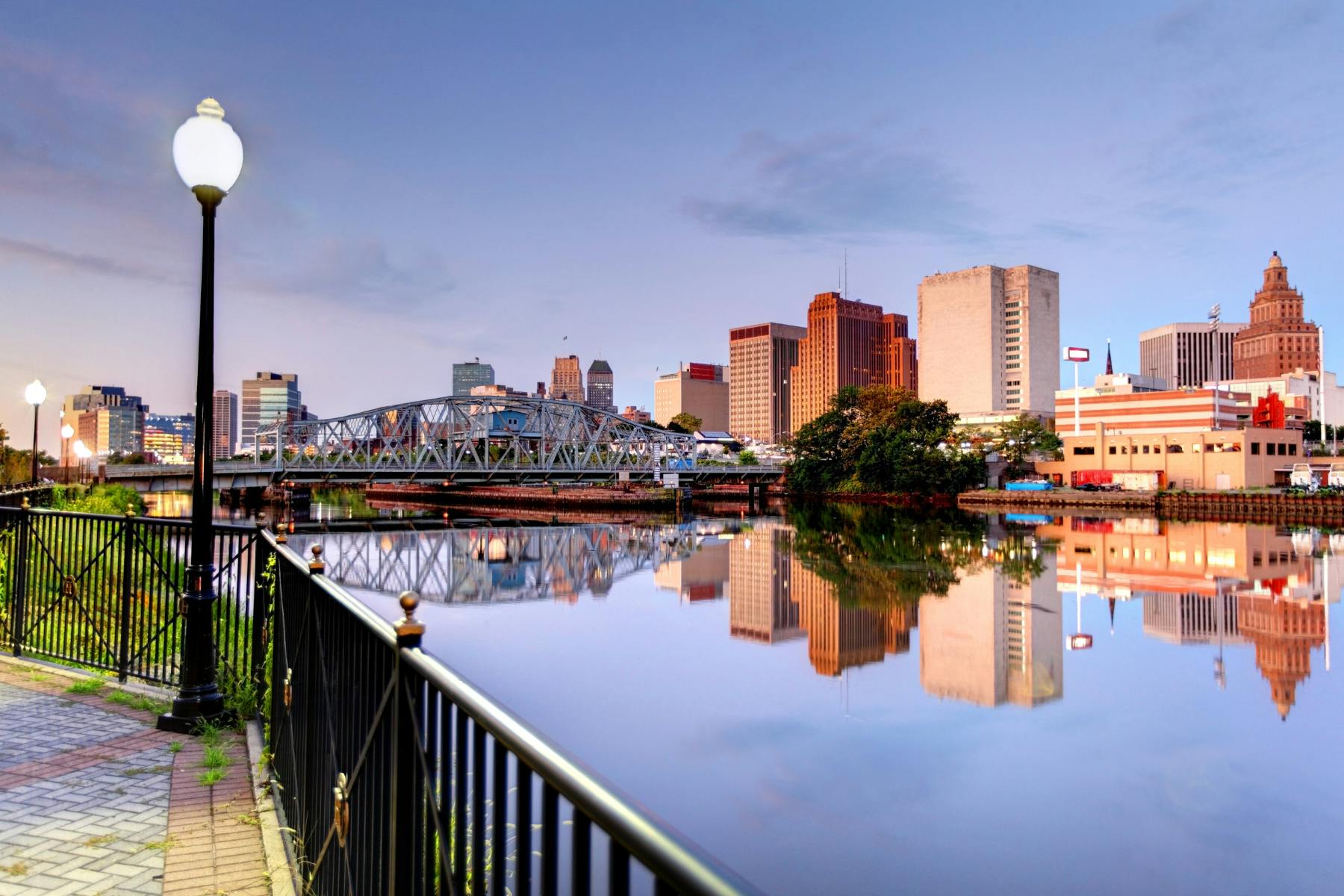 Note: We will keep this blog updated based on the changes or additions to the cannabis laws for businesses in New Jersey. 
"It's official! New Jersey legal weed sales can begin April 21, state says." This headline in the Star-Ledger opened doors for cannabis business opportunities in New Jersey. 
In April 2022, New Jersey Cannabis Regulatory Commission ("CRC") allowed cannabis sales for recreational purposes. But like it's always with cannabis, it comes with a catch! 
The catch, if you're planning to start a cannabis business, is you have to understand a lot of legal text on cannabis laws for New Jersey to remain compliant. 
In this blog post, we have simplified eight cannabis laws for New Jersey (only). 
Cannabis business laws for New Jersey 
The following cannabis laws for New Jersey have been taken from government directories and websites. 
1. General Requirements for Cannabis Business 
Here are some general cannabis laws for New Jersey that your business must follow to remain compliant: 
You need a license from the Commission to operate a cannabis business. 

Use the same name on your license that matches your legal entity name on the New Jersey business registration. 

Keep your qualifications up-to-date, follow the laws and regulations, and cooperate with the Commission and its staff. 

When requested, provide redacted copies of submissions that can be shared with the public. 

Make an effort to hire people who qualify for social equity businesses. 

If you have a microbusiness license, you can employ a maximum of 10 people. 

Keep your premises clean and hygienic for your cannabis business. 

Take steps to prevent the smell of cannabis from spreading outside your property. 

Create a plan to make your operations more sustainable, such as reducing waste and water usage, using eco-friendly packaging, or using renewable energy. 

Staff from vendor-contractors are considered visitors unless they have a Cannabis Business Identification Card. 
Additional Requirements for Alternative Treatment Centers (ATCs): 
Prioritize the needs of registered qualifying patients over retail consumers. 

Don't make changes that limit registered qualifying patients' access to medical cannabis. 

Make sure you have enough medical cannabis to meet the expected needs of qualifying patients. 

If you don't have enough cannabis, you may face fines, sales limits, temporary license suspension, or other penalties. 
2. Required Cannabis Retailer Operations Manual 
According to cannabis laws in New Jersey, developing and maintaining an operations manual is a crucial requirement for a business license. Here are the key components that must be addressed in your operations manual: 
2.1. Oversight Procedures 
Adverse event reporting 

Quality assurance and quality control 

Recall of cannabis items when necessary 

Packaging and labeling guidelines for cannabis items 

Inventory control, storage, and prevention of diversion 

Waste disposal and sanitation protocols 

Accounting and tax compliance 

Reporting of test results (applicable based on the license class) 
2.2. Safe Practices 
Procedures for safe cultivation, manufacturing, or selling of cannabis 

Adherence to industry best practices for plant health and product safety 
2.3. Accurate Recordkeeping 
Inventory procedures to maintain accurate records and prevent redistribution 

Regular audits and monitoring to detect and address discrepancies 
2.4. Security Policies 
Employee, visitor, and facility security protocols 

Background checks, access control measures, and surveillance systems 
2.5. Safety Procedures 
Comprehensive disaster plan for emergencies 

Personal safety measures and crime prevention techniques 
2.6. Business Details 
Hours of operation and after-hour contact information 

Fee schedule 

Confidentiality and privacy standards for cannabis business operations and consumers (if applicable) 

Criteria for refusing service to consumers based on unacceptable behavior 

Procedures to ensure compliance with age verification policies 
3. Cannabis Security Requirements 
To ensure the safety and protection of the business, the following security measures must be implemented according to the cannabis laws for New Jersey: 
Safety and security alarm systems that immediately notify business personnel and police officers in case of unauthorized breach or system failure. 

Security and safety measures to prevent theft of cannabis. 

Maintenance inspections and tests of the security alarm system every 30 days to ensure proper operation. 

In the event of a security alarm system failure lasting longer than eight hours, notify the Commission and implement alternative security measures approved by the Commission or temporarily close affected areas until the system is restored. 

Minimized access from outside the premises and strict control over entry, allowing only authorized personnel. 

A video surveillance system that clearly monitors critical activities of the cannabis business. And the original tapes must be stored safely for a 30-day archive. 

Well-lit outside areas and perimeter, with lighting sufficient to deter criminal activity without disturbing neighboring businesses or residents. 

Providing law enforcement and neighbors within 100 feet of the cannabis business with the name and phone number of a staff member to report any issues during and after operating hours. 

The security alarm system and video surveillance system must be continuously monitored 24/7, with the option to conduct monitoring off-site. 
4. Cannabis Medical Licensing 
There are specific cannabis laws for New Jersey for obtaining a medical cannabis license. Here are the key points to understand: 
4.1. Vertical Integration and ATCs 
According to new cannabis laws for New Jersey, ATCs awarded licenses before the 2019 RFA must operate as vertically integrated entities, meaning they handle the cultivation, processing, and dispensing of medical marijuana. This requirement does not apply to medical marijuana dispensaries. 
4.2. License Application and Approval 
To establish a medical cannabis dispensary, as per the cannabis laws for New Jersey, the application must be submitted to and approved by the commission. The commission evaluates applications based on various criteria and assigns point values to the operating plan. Bonus points are given to applicants who are residents of New Jersey. 
4.3. ATC Operating Plan 
The new cannabis laws for New Jersey require ATC's operating plan to include detailed descriptions and qualifications related to the following areas: 
Dispensation of medical cannabis to qualifying patients as authorized by the state 

Healthcare, medicine, and treatment of patients with qualifying medical conditions 

Procedures for evaluating medical cannabis products 

Plans for product recalls, packaging, and labeling 

Procedures for patient counseling 

Knowledge of medical cannabis strains, varieties, and cannabinoid profiles 

Practices for mitigating odor 

Onsite and offsite recordkeeping 

Compliance with patient privacy rules at the state and federal levels 

Plans for waste disposal 

Compliance with relevant marijuana laws and regulations 
The commission may also analyze other factors, if applicable, such as: 
Environmental impact plan 

Safety and security plans and procedures 

Business experience summary 

The proposed location for the site 

Community Impact, social responsibility, and research statement 

Workforce development and job creation plan 

Business and financial plan 

Composition of the medical advisory board 

Partnerships with prisoner reentry programs 
4.4. Expansion for Current ATCs 
Existing ATCs seeking expansion do not need to submit a complete application. Instead, they must provide the commission with the following: 
Letter of intent for the desired licenses 

Municipal approval for the desired licenses 

Certification of sufficient cannabis quantities to meet patient needs 

Commitment to maintaining access for registered patients 
5. Recreational Cannabis Dispensary Licensing 
According to cannabis laws for New Jersey, applicants have three options to apply for a recreational license: an annual license, a conditional license, or a microbusiness license. Each type of license has specific requirements and processes. 
5.1. Annual License 
An annual license permits a cannabis business to operate for a specified period, typically one year, while complying with all regulatory requirements. 
Cannabis laws for New Jersey require the following information for an annual cannabis business license application: 
Federal and State tax identification numbers. 

Copies of documents showing the formation of the license applicant entity. 

Description of the proposed location and its surroundings. 

Plan to obtain liability insurance coverage. 

Operating plan. 

Business and financial plan. 

Environmental impact plan. 

Safety and security plan. 

Community impact, social responsibility, and research statement. 

Workforce development and job creation plan, including diversity initiatives (optional). 

Standard operating procedures. 

Attestation from a bona fide labor organization confirming a labor peace agreement with the license applicant. 

Sworn affidavit from the license holder representative affirming the truth and accuracy of the application statements. 

Waiver of liability for any damages resulting from disclosure or publication. 
Note: Annual cannabis retailers cannot operate on premises where food retail (grocery store, delicatessen, indoor food market) or licensed alcohol retail occurs. 
5.2. Conditional License 
A New Jersey conditional cannabis business license allows businesses to operate under specific conditions and requirements for a limited period. 
All individuals associated with the license applicant or holder must pass criminal background checks. 

The applicant or the staff members should not have a disqualifying conviction unless they can provide evidence of rehabilitation. 

At least one owner of the license applicant must have lived in New Jersey for at least two years before applying. 

Each owner's adjusted gross income should be no more than $200,000 for the previous taxable year or $400,000, if filing jointly. 

Owners and principals of the license applicant or holder must meet the eligibility criteria for their respective positions. 
5.3. Microbusiness License 
A microbusiness license allows for smaller-scale cannabis operations, combining multiple aspects of the supply chain, such as cultivation, manufacturing, distribution, and retail. 
The cannabis laws for New Jersey require micro businesses to fulfill the following requirements: 
Microbusiness cannabis retailers must pay 50% of the standard license application, renewal, or other fees. 

They must be 100% owned by a New Jersey resident who has lived in the state for the past two consecutive years. 

At least 51% of the individuals associated with the microbusiness, including owners, must be residents of either the municipality where the microbusiness is located or a neighboring municipality at the time of the application. 

A microbusiness can employ a maximum of 10 employees at any given time. 

The entire microbusiness facility must occupy no more than 2,500 square feet. 

Microbusinesses are allowed to sell up to 1,000 pounds of usable cannabis per month. 

Unlike other license types, microbusinesses are not required to obtain an attestation signed by a bona fide labor organization stating that they have entered into a labor peace agreement. 
6. Prohibitions for Cannabis Dispensaries 
To comply with the cannabis laws for New Jersey, your business must adhere to the following restrictions: 
Consumption of cannabis or alcohol is not allowed on the premises of the cannabis business or in public areas nearby. 

Sales of food, beverages, alcohol, or tobacco are prohibited within the cannabis business. 

Individuals under 21 are not permitted to enter the cannabis business unless supervised by a parent or legal guardian. 

It is strictly forbidden for the license holder, personnel, or agents to sell or provide cannabis items to anyone under 21. 

Cannabis businesses cannot use, display, advertise, or operate under an alternate name. They must operate under their registered name as authorized by the Commission. 
New Jersey Cannabis Laws: a Progressive and Regulated Industry 
The cannabis laws for New Jersey mentioned in this blog are only a fraction of what you, as an aspiring cannabis business owner, need to know. Read the complete regulations here, as well as all resolutions here. 
But there's only so much you can remember. To ensure that you comply with all the laws and requirements, you need a potent cannabis POS system. And that's where Treez comes in! 
Treez cannabis POS not only helps you ease taking payments for orders across online and offline channels, but also meet with all the compliances required to run a business in New Jersey. 
To learn more about business compliances and cannabis laws in New Jersey, speak to our experts.