TreezHouse Retailer Event Series: Los Angeles
Treez Talkz: Excise Tax in California with a special guest speaker from the United Cannabis Business Association.
LA retailers, come join us in the TreezHouse on February 22nd, with our partner sponsors Happy Cabbage Analytics, Cure8 and FundCanna.
We'll kick off with an open discussion about the cannabis excise tax shift to retailers in California led by Jonatan Cvetko, the Executive Director of the United Cannabis Business Association. The rest of the evening will include food, fun, and open consumption on the El Cid patio!
Location: El Cid, 4212 Sunset Blvd, Los Angeles, CA 90029
Date: February 22, 2023
Time: 6 - 9pm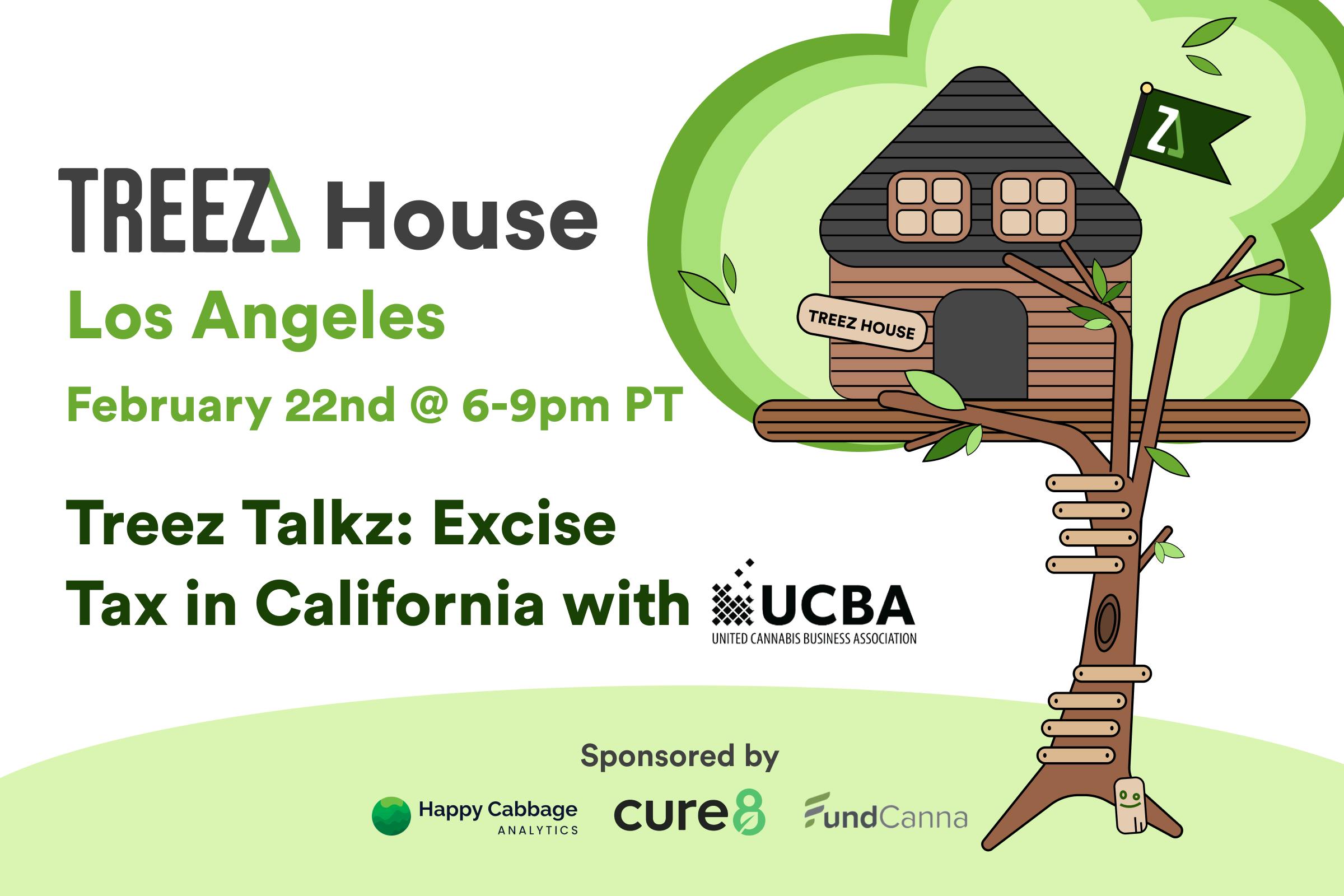 Guest Speaker: Jonatan Cvetko the Executive Director at UCBA
The United Cannabis Business Association is a statewide trade association built by the leaders of the California cannabis industry. They are one of the fastest growing licensed cannabis retailer associations in California.
As the premier association for the industry, the UCBA bands together with the forerunners of this constantly evolving industry to serve as a voice for this often misrepresented trade through advocacy, education, and innovation.