A Dispensary Exclusive Event Series by Treez
TreezHouse: Denver
Denver dispensaries, come join Treez and ZolTrain in the TreezHouse on April 5th, with local speakers from the Cannabis Marketing Association (CMA).
We'll kick off the event with a Treez Talkz from the CMA, focused on marketing tips to prep your dispensary for 4/20.
The rest of the evening will include food, open consumption (BYOW), networking, and fun at our venue, Tetra Lounge, Denver's premier social cannabis club.
Location: Tetra Lounge | 3039 Walnut St. Denver, CO 80205
Date: April 5th, 2023
Time: 6 - 9 pm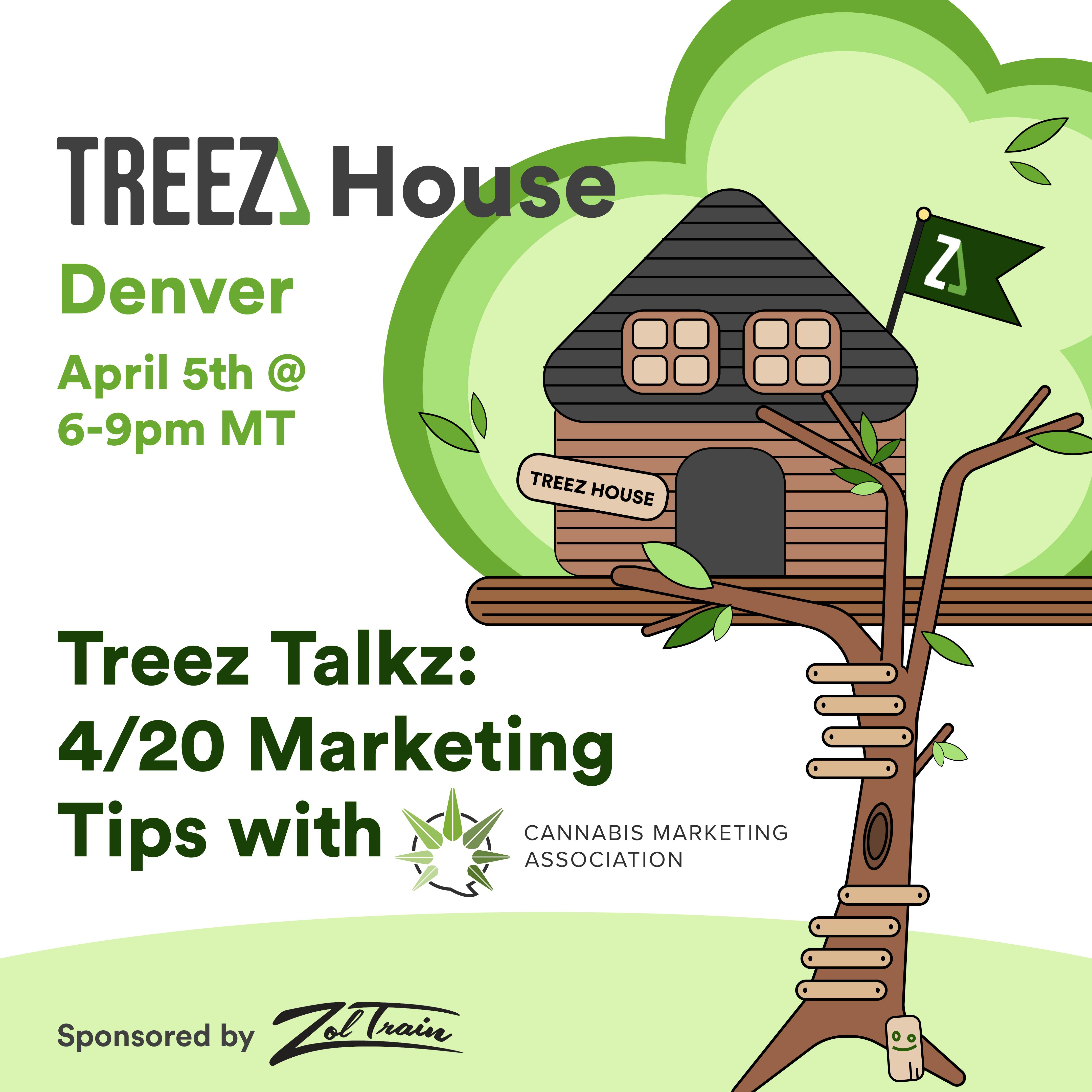 Treez Talkz: 4/20 Marketing Tips for Dispensaries
With 4/20 being only two weeks away, our speakers from the Cannabis Marketing Association will be sharing the necessary marketing prep that your dispensary should be implementing for the biggest cannabis sales day of the year.