Treez was founded on the vision of being the software solution and transaction system of record for the industries we serve. Supporting our co-founders, our leadership team has unparalleled industry experience in both Enterprise Software and a track record of success in building scalable software and data businesses.
CO-FOUNDER & CEO
John co-founded Treez in 2016. Born Hai-Meng Yang, he began his entrepreneurial journey as a 12 year old inside his father's computer shop - selling, building, and solving problems using technology. As a seasoned technology management expert, John is building software solutions that drive innovation and workflow automation throughout the cannabis industry.
Prior to Treez, John was a consultant at Slalom Consulting – ranked #3 in the world for business and technology consulting. Slalom's services ranged from broad areas like program management, business process improvement, and software development, to specialized solutions like CRM, and Business Intelligence. Earlier in his career, John was a consultant with Accenture as an experienced information technology management professional analyzing, designing, consulting, deploying and managing software development applications for various sectors.
John earned his B.S. in Managerial Economics at U.C. Davis.
CO-FOUNDER & CSO
Shareef co-founded Treez with John Yang in 2016, as a result of encountering and trying to solve real-time challenges at his own dispensary, Garden of Eden. He and John developed such compelling software solutions that together they recognized the marketability of the platform to other dispensaries, and soon Treez was born. El-Sissi's driving principle is automation and he sees a future in cannabis retail that reduces the human element in favor of more efficient processes.
El-Sissi has been a Director of California-based Eden Enterprises, a collection of vertically integrated businesses with the same partner, since 2009. Eden Enterprises continues to push for higher quality through its development of it's portfolio brands. El-Sissi continues to draw on Eden to drive the product direction and Treez to drive Eden's.
Shareef earned his B.A. in Managerial Economics from U.C. Davis.
CHIEF MARKETING OFFICER
Andrew Lowitz is the CMO at Treez, responsible for creating the vision, strategy and operational roadmap for the company's commercial operations, with a core focus on CA market-share acquisition, state by state market expansion and launching and effectuating Treez as the backbone of the emerging industry.
Andrew's a product of 18+ years of Commercial and Operations management across technology companies in SaaS, B2B and B2C Marketplaces, Services and Enterprise Software. Lowitz has held leadership roles from early and growth stage (Take the Interview, ConveyIQ, KettleSpace) to scale stage (ZocDoc, Lot18, Tasting Room) venture-backed companies as well as launching his career through established technology market leaders (MRP, Compuware).
Lowitz has built and lead teams selling to and supporting customers from the enterprise (NBC Universal, Convergys, Deloitte) to scaling startups (WeWork, Blue Apron, Sprinklr). He's also lead or played a critical role in venture fundraising across the investment curve.
Andrew holds a BA from the University of Michigan in Organizational Behavior.
CPO & HEAD OF ENGINEERING
As chief product officer and head of engineering at Treez, Ethan Chong is responsible for driving business, product and technology strategy while overseeing the company's product organization, engineering, and partnerships. He plays a critical role in continuing the company's path of innovation and commitment to revolutionizing the way companies in the cannabis industry manage their business operations — culminating in the launch of next generation Treez applications, modern data services, and breakthrough business APIs.
Ethan's 20-year career in product development is both broad and global in scope. Most recently, as the product and engineering leader of GE and graduate of GE's senior leadership program, Ethan facilitated a digital transformation in multiple business units including the establishment of a strategic digital product vision, channel/partner strategy and engineering execution — all of which drove top-line growth for the company.
Prior to GE Digital, Ethan has held a multitude of global software development leadership positions with Google, eBay, Autotrader.com, USPS.com, Ally Bank, BoA, California FTB, and more through Accenture. Ethan started his career as a software engineer with Sprint Telco in the network service assurance group, where he was involved in building a full suite of network monitoring and control systems. Immediately after, his curiosity in B2C business problems led him to continue his engineering career in software development through IBM in the integration and eCommerce group.
Ethan holds a master's degree in Computer Science from UMKC and a bachelor's degree in Electrical and Computer Engineering from UMC.
CHIEF FINANCIAL OFFICER
David Yan is CFO at Treez. In this capacity, he is responsible for the strategic, operational, and governance initiatives to support the Company's tremendous growth. David joined Treez in May 2019 following a career leading high-growth venture backed companies in SaaS and Data, helping them scale to maturity.
Prior to Treez, David was VP of Finance at Womply, a provider of CRM SaaS and Data products for SMBs. Under David's leadership, he transformed Womply's financial profile of the company, improved its unit economics, raised external capital and established financial infrastructure.
Prior to Womply, he was VP of Finance at Wrike, a leading SaaS provider of work collaboration and project management applications. During his tenure, David established the Finance function (FP&A, Controller and Finance Ops functions), provided financial and governance leadership for a 600+ person multinational organization during a period of high growth, and secured debt and equity capital. Wrike was acquired by Vista Equity Partners.
Prior to Wrike, David held various financial positions at Twitter, ForeScout, Synopsys, and Adchemy after starting his career as an Auditor at KPMG. Throughout his career, David has led public company readiness initiatives including S-1 creation.
David is a native of the San Francisco Bay Area and graduated from San Jose State University.
CHIEF ARCHITECT & CO-FOUNDER, MISTER KRAKEN
(GrowTreez Product suite, acquired Q4'18)
Randy Chung is the Chief Architect of Treez, and is responsible for designing Treez' systems to be robust, secure, and scalable. With Treez' focus on becoming the platform to power the cannabis industry, it is imperative for the software to be built with tomorrow's needs in mind, so it can handle the market's growth, changing needs, and unique challenges in regulation.
Randy's career has encompassed both enterprise-scale and startup-scale endeavors. He started at Amazon, where he was a software developer on the retail website team. His work there included building services that run at Amazon's global scale, and contributing towards patents for Amazon. After leaving Amazon, he founded his first startup, Zhurosoft, a mobile game company that was self-bootstrapped and grew to seven figure ARR. Afterward, he founded Mister Kraken, and grew the company to service 25% of Washington state's cultivation/manufacturing market.
Randy holds a BS in Electrical Engineering and Computer Science from UC Berkeley.
BOARD OF DIRECTORS & ADVISORS
Jeremy LaTrasse
Board of Directors

Co-Founder @ Twitter, Entrepreneur
Michael Dering
Board of Directors
Decorated SaaS CEO, Board Director (various)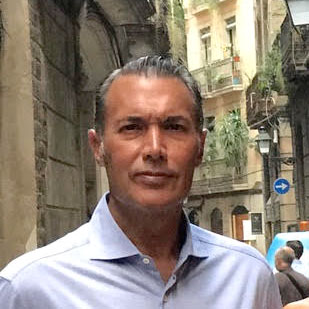 Jerry Stahlecker
Board of DirectorS
Managing Partner @ Intrinsic Capital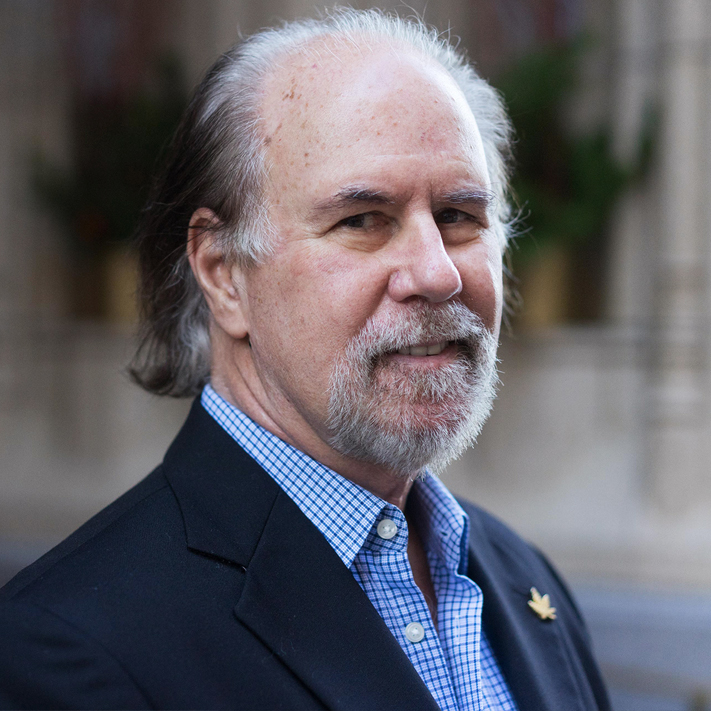 Nationally recognized cannabis attorney with multiple landmark cases involving IRS-280E. Successfully defended Harborside against Federal Government.
High tech executive with companies including Texas Instruments, Cirrus Logic, Cadence Design, VLSI, and Tundra (board).
OUR TEAM IS EVER-GROWING
Interested in joining? Check out our Careers Page