Budtender Debit Competition
Get a chance to win up to $800!
The Bright Spot budtenders will compete during the month of September to see who can get the most PIN debit transactions within the allotted time period. At the end of 1 month, Treez will allocate prize money to the budtenders who had 300+ PIN Debit transactions. See prize table below for details.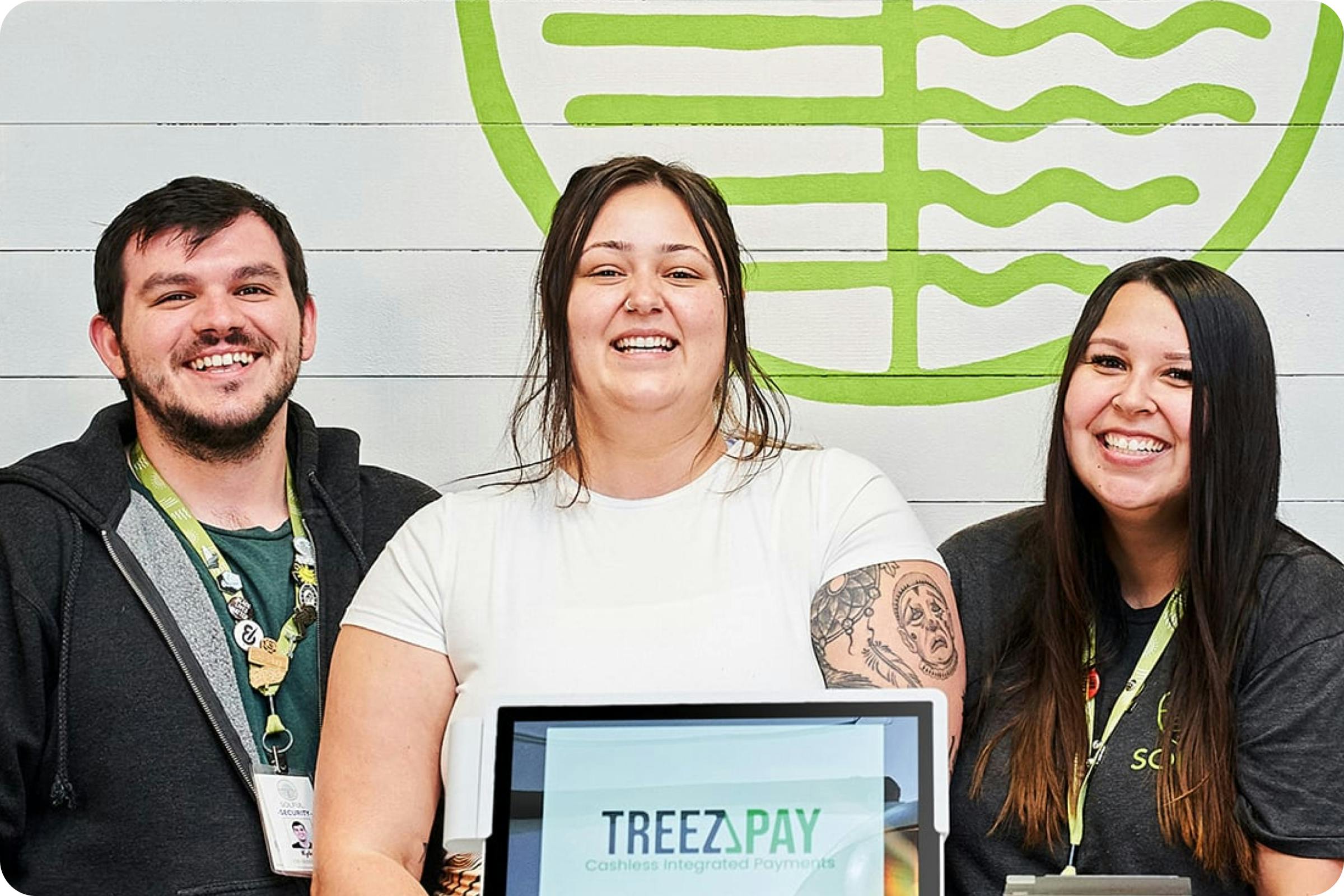 The Rules
Competition runs from September 1st to 30th of the year 2023. All qualifying transactions must happen within this timeframe. 

All qualifying transaction must be completed, PIN Debit transactions. Failed transactions will not count.

Collateral provided by Treez promoting the acceptance of debit cards must be displayed in-store during the competition.

All budtenders have a chance to be compensated based on the highest milestone they hit, plus additional winnings will be rewarded to the top performer.

No budtender under the age of 21 may participate in the competition.

Reward payouts will occur the week of October 2, 2023. via email.
The Prizes
All budtenders will be compensated based on the HIGHEST milestone they hit. For example, if a budtender finished the month with 700 debit transactions they will be rewarded $150.
Prize money will be in the form of Visa gift cards given out at the end of the competition.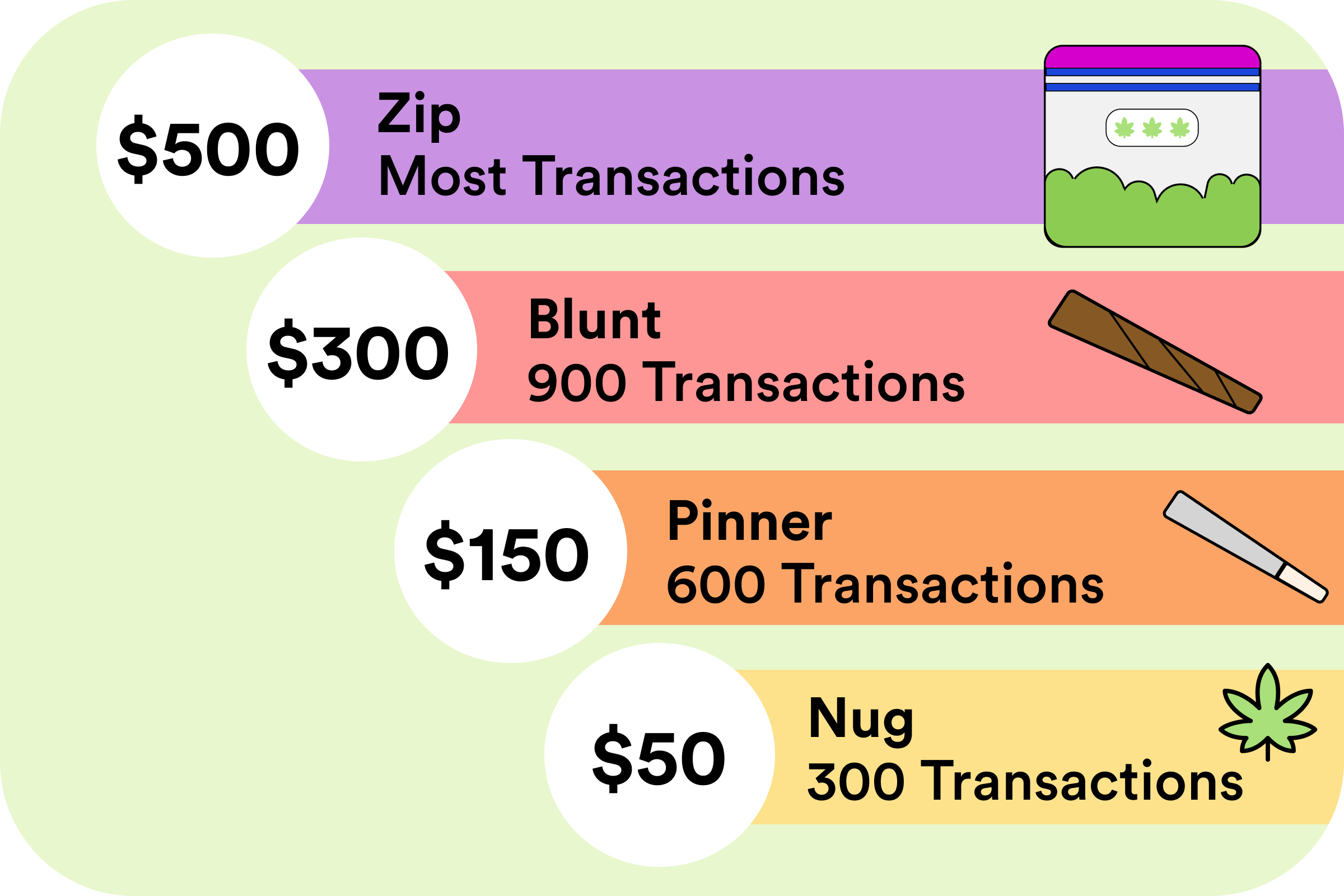 The Leaderboard
Check here for your current standing in the competition. Numbers will be updated every Thursday by 2pm PST. Last updated: 10/2 at 12:00PM