How The Herb Shoppe Improved Margins by 54% Using Treez Data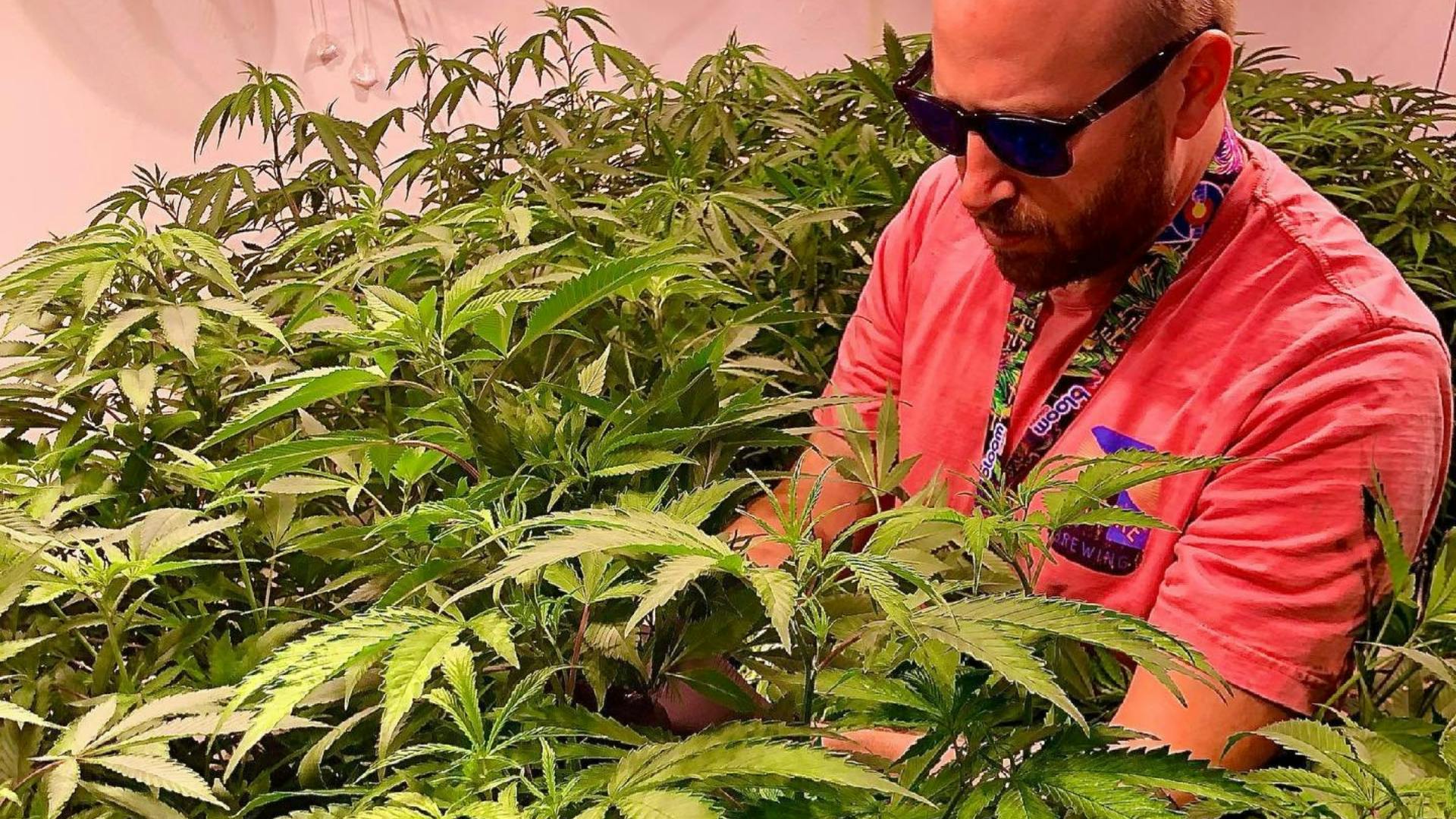 Location: Colorado Springs, CO
Founded: 2010
Mission: "Spread love and support for their community and patients through cannabis."

The Challenge
As The Herb Shoppe's new GM got to work, he found that his plans to optimize operations were blocked by inefficient, outdated point of sale (POS) software. He knew they would need to upgrade their tooling in order to maintain compliant practices and gain access to the data he needed to drive profitability and growth.
The Outcome
Implementing the SellTreez POS with Treez analytics and TreezPay PIN Debit has empowered The Herb Shoppe's team to make more intelligent business decisions and effect more compliant and efficient workflows, leading to better margins, better sales and better experiences for their patients.
A Foundation of Compassion
A Foundation of Compassion
When Ronnie McDonald joined The Herb Shoppe as General Manager in June 2021, he was eager to make an impact, focusing on optimizing operations for compliance and building stronger relationships between their team and community of patients. Located in Colorado Springs, The Herb Shoppe is faced with more conservative regulations than much of the state, restricted to medical-only sales and seemingly ever-tightening patient purchase limits.
Thankfully, Ronnie's prior experience at another Colorado dispensary had equipped him with oodles of compliance knowledge. On top of that, Ronnie carries with him a burning desire to help others. After witnessing the heart wrenching ordeal a close family friend had gone through with her young daughter and seeing how cannabis had helped the child survive a debilitating medical condition, Ronnie discovered his passion for the plant's ability to heal and to bring people together.
Cheap Software Begets Costly Limitations
Upon starting at The Herb Shoppe, Ronnie began by reviewing the current state of their inventory, which quickly revealed that the store was not compliant with state regulations. From old Metrc receipts that were never finalized, to copious amounts of product on file that was not actually present in the store, the errors were indicative of gaps in existing workflows and a need for better staff education.
A key contributor to these compliance issues was their current Point of Sale (POS) system. Digging deeper into its operations, Ronnie found a critical error: "I was finding that our POS wasn't communicating properly. We would make a sale, but it wouldn't actually pull the product from the sales floor once the last unit was sold." When they tried to get assistance from their POS provider, it would often take 3-4 days to hear back, even for the most time-sensitive questions.
Each instance of inventory error took up to 2 hours to resolve, including comparing the ticket in their POS against the ticket in Metrc, reviewing in-store camera footage to confirm what exactly happened, and creating notes within Metrc to communicate the reality to the state. Occurring at least twice a week, the hours spent rectifying these mistakes took away from the time Ronnie had to focus on the bigger picture: building a culture of love and care with his team and their community.
Beyond that, Ronnie grew concerned about how product pricing was affecting profitability. "The product prices were really low," he says, "The staff could not see how the numbers translated from costs and profit margins to what they were making from those sales." In the absence of an intuitive way to see how discounts, tax and cost of goods impacted their bottom line, previous management had been making decisions in the dark.
While their current POS came at a relatively low price point, as Ronnie puts it: "You get what you pay for." Without the proper technology to support the staff's existing knowledge and compliance requirements, it was easy to see how the store had fallen behind. In order to get The Herb Shoppe back on track, Ronnie knew that he would need to conduct a complete overhaul of the store's systems and train up his team accordingly.
Fresh Eyes, Fresh Start
After fixing the existing inventory issues to the best of his ability with the tools at hand, Ronnie began looking into alternative POS systems that could better support their needs.
Having heard numerous reports of troubles with some of Colorado's most common cannabis POS providers–including a dispensary's worst nightmare: an outage on 4/20– Ronnie was reluctant to just go with the flow of what other businesses were using. After considering a number of options, he thought he had selected a sufficient solution, until he encountered Treez.
"My assistant manager got a phone call from somebody from Treez. We'd been getting a lot of cold calls from different POS systems and everybody else, so he just kind of laughed them off and said you can send an email to my manager and we'll see." Not expecting much, after looking into Treez further, Ronnie realized that the SellTreez POS was something they might want to consider using, so he booked a demo with the team.
Between Treez's straightforward analytics and its ease of use for budtenders, Ronnie was blown away: "Everything was what I needed it to be." After presenting Treez's capabilities to the store's owner, Ronnie had little convincing to do. While Treez came at a higher cost than their previous system, the increase was easily justified by the improvements in business intelligence, operational efficiency and compliance that the software would enable.
"We wanted to start brand new, and with new management and new ways of doing things, Treez was just the perfect fit for us."
10% larger
Average Order Value since implementing SellTreez POS
54% higher
Gross Margin after utilizing Treez data & analytics
8% better
average Daily Sales despite tightened purchase limits
40% faster
Customer checkout Times since onboarding with Treez
10% larger
Average Order Value since implementing SellTreez POS
54% higher
Gross Margin after utilizing Treez data & analytics
8% better
average Daily Sales despite tightened purchase limits
40% faster
Customer checkout Times since onboarding with Treez
Treez has exceeded my expectations. Especially the fact that if there is any type of issue or any question, they're right there to help."
Data-Driven Decisions, Enabled
The Herb Shoppe went live with Treez in December 2021, and the team saw its benefits in action immediately. "The moment we got Treez and started making sales, we were actually able to see how much we were making. Treez is just full-blown transparent." Ronnie used the gross margin data shown in Treez to make a case for price increases across the board, and after seeing the numbers for herself, his owner agreed with gusto.
Since implementing widespread price increases in January 2022, The Herb Shoppe has increased its gross profit margin by 54%.
For Ronnie's team, Treez's reliability and its ease of use for budtenders and managers alike has been a win-win. Long gone are the extra hours spent each week on investigating inventory issues. These days, "Inventory audits have been a freaking dream. It's much easier to manage and to correct if someone makes a mistake."
Enabled by Treez's reporting capabilities, Ronnie now has more insight into performance across the store; as he says, "The analytics are everything." He uses inventory reports to identify which products they need to get rid of and what they need to bring in, while retail reports like Cashier Performance help him understand how his team is doing and identify who might be giving out too many discounts or who could benefit from additional training. Other retail manager reports help him plan the schedule of staff and target promotions intelligently, based on the slowest and busiest sales days of the week.
Since implementing their SellTreez POS system, The Herb Shoppe has also introduced PIN Debit terminals, powered by TreezPay. Ronnie has found that accepting debit card payments at the point of sale bolsters sales by preventing breaks in the checkout flow for customers. If their lobby ATM is temporarily down, customers don't need to leave the register, let alone the facility, resulting in fewer sales lost to folks who head out to their bank for more cash and then don't return. "It's just easier, and it's to the penny instead of having to go out and pull out $40 when your total is $20.02. We're loving it."
Teamwork Makes the Dream Work
Fueled by a deep love and appreciation for his team, their community, and the healing power of cannabis, Ronnie has been able to bring The Herb Shoppe back on a path to continued, compliant growth, empowered by improved technology.
As they look toward the future of recreational cannabis in Colorado Springs, Ronnie trusts Treez to assist their business through all phases of growth. Thus far, the support of the Treez team has given Ronnie and his owner as much peace of mind as the software itself. "Treez has exceeded my expectations. Especially the fact that if there is any type of issue or any question, they're right there to help."
No matter what questions he brings to the table, Ronnie knows that his Treez customer success manager and the support team will help handle it. "It's never just them saying something to get us off the phone," he says, "I feel that they genuinely care."