Everything Businesses Need to Know about Cannabis Laws for New York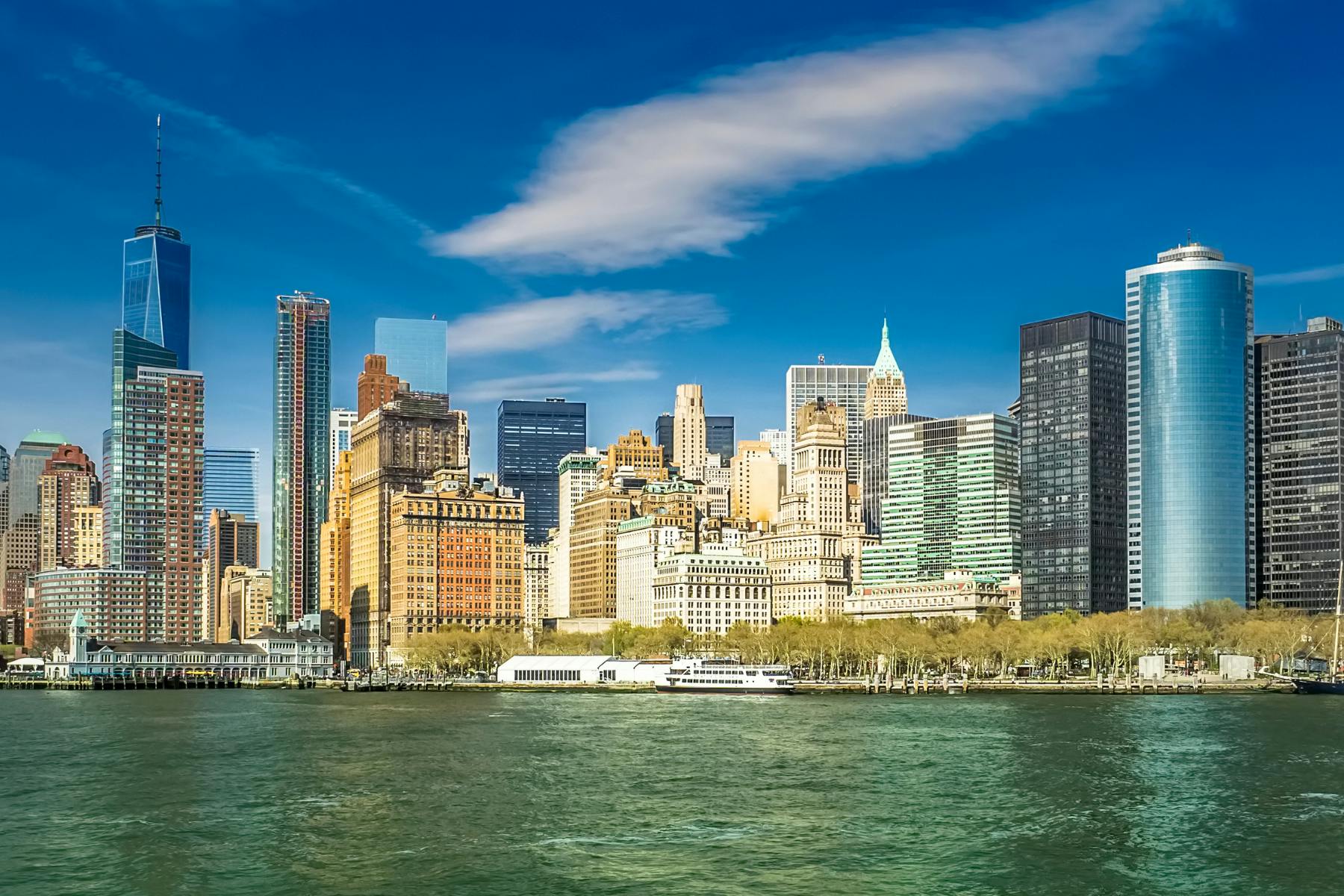 In March 2021, the New York Governor signed a bill allowing the sale of recreational cannabis to adults aged 21 or older. But until December 29, 2022, customers had no legal ways to purchase cannabis. 
With the new cannabis laws for New York, the United States has opened itself to new business opportunities worth almost $5 billion. 
The cannabis industry, however, comes with its fair share of regulations and compliances. Therefore, to set up a cannabis dispensary in New York, you must have a good understanding of the laws related to it. 
In this post, we'll share with you some of the must-know cannabis laws for New York to help you get started with your cannabis business. 
Let's dive right in! 
Information on cannabis laws in New York for businesses 
The following information has been gathered from government websites and directories and explained for ease of compliance. 
1. General cannabis laws for New York dispensaries 
In New York, cannabis laws have been established under the Marijuana Regulation and Taxation Act (MRTA). Understanding these laws is crucial for operating within the legal framework. 
Here are some key points regarding general cannabis laws for New York: 
Purchasing and possession limits: 
Cannabis can be purchased and possessed by adults aged 21 or older. 

Adults can possess up to 3 ounces (85 grams) of cannabis flower and 24 grams of cannabis concentrate at a given time. 

Registered medical patients can hold up to a 60-day supply of approved cannabis products, and they must carry their medical marijuana registry ID card when in possession of medical cannabis. 
Qualifying conditions for medical marijuana 
Medical marijuana patients must be New York residents or temporarily residing in the state for medical treatment. 

Various medical conditions are recognized as qualifying conditions, like Alzheimer's disease, epilepsy, cancer, multiple sclerosis, PTSD, and more. 

The list of qualifying conditions may expand over time under the guidance of the Office of Cannabis Management (OCM). 
Consumption regulations 
Cannabis consumption is allowed in private homes and state-licensed on-site consumption sites. 

Smoking cannabis is prohibited where smoking tobacco is prohibited. 

Federal land, including national parks and forests, prohibits the consumption of marijuana due to federal law restrictions. 
Penalties 
Smoking cannabis in areas where it is not permitted can result in a civil penalty of $25 or up to 20 hours of community service. 

Home cultivation cannabis cannot be sold and is intended for personal use only. 

It is essential to stay updated on any changes or additional regulations issued by the OCM. 
2. Cannabis dispensary licensing requirements 
Obtaining a cannabis business license in New York is a regulated process overseen by the Office of Cannabis Management (OCM). 
A retail dispensary license allows the licensee to acquire, possess, sell, and deliver cannabis from their licensed premises to consumers. CAURD License holders will be the first to open retail dispensaries for legal adult-use cannabis sales in New York. 
These licenses aim to support businesses owned by justice-involved individuals in the adult-use cannabis market. 
The following are some crucial points about licensing as mentioned in the cannabis laws for New York: 
There are two sets of eligibility criteria: qualifying business criteria and qualifying nonprofit criteria. 

To be eligible under the qualifying business criteria, a justice-involved individual must own at least 30% of the applicant's ownership, have qualifying business experience, has sole control of the applicant, and has a significant presence in New York State. 

For nonprofit criteria, at least 30% of the applicant must be owned by a qualifying nonprofit organization with a history of creating vocational opportunities for justice-involved individuals. 

All applicants must be US citizens or permanent residents, and all parties interested in a license must be at least 21. 

Owning a minority-owned business, a woman-owned business, or being Minority-Owned Business Enterprise (MWBE) certified is not a requirement for CAURD eligibility. 

Owning a business with a liquor license does not prohibit eligibility for CAURD, but licensees cannot sell alcoholic beverages on the same premises as the dispensary.

Adult-Use Conditional Cultivator or Adult-Use Conditional Processor licensees cannot apply for a CAURD license due to restrictions in the Cannabis Law. 

A True Party of Interest (TPI) in a CAURD license can have an interest in up to three adult-use cannabis retail dispensaries, but they cannot have an interest in cultivation, processing, distribution, microbusiness, or other licenses. 

A CAURD license permits the operation of a single dispensary, and licensees cannot have a financial or controlling interest in more than three CAURD licenses. 
3. Cannabis packaging and labeling 
According to the cannabis laws for New York, dispensaries must abide by the following rules while packaging: 
The packages must be child-resistant, tamper-evident, and fully enclose the product. 

Retail packages should be sealed in a manner that protects the product against light and other potential contaminants during storage. 

The packaging must not expose the cannabis product to any toxic or harmful substances. 

If the package contains multiple servings, it must be resealable. 

While a retail package is required, the inclusion of a marketing layer is optional. 

For whole cannabis flower and cannabis flower products like pre-rolls, incidental exposure to light during shipping or sale is permissible. 

Licensees may use retail packages that allow consumers to see the product as long as the transparency does not lead to contamination or degradation. 

Cannabis product packaging in New York is prohibited from including components that may be attractive to individuals under twenty-one. 

Packaging must not have features that emit a scent or make a sound. 

Packaging must not incorporate features that change or alter its appearance through technology, except for anti-counterfeiting purposes like holographic features. 

Cannabis product packaging cannot be made of plastic unless it contains a minimum of 25% post-consumer recycled content. 
Labeling minimum standards as per the cannabis laws for New York: 
The labeling should include the principal packaging display panel (PPDP) and the retail package or marketing layer. 

All required labeling must remain unobstructed and conspicuous even after the product has been opened. 

The bottom or back of the package cannot serve as the PPDP. 

The PPDP must contain — milligram per single serving of total THC, total CBD, and any other marketed phytocannabinoids (bolded on the PPDP), terpene profile, mg per package of total THC and total CBD, number of servings in total for the cannabis product and, if possible, the recommended serving size (except for cannabis flower and vaporization forms), and the weight of the cannabis product. 

All required labeling text must be unobstructed and conspicuous, with a minimum font size of 6 points. 

The text must be clearly written or printed in English, and licensees can include accurate foreign language translations alongside the required labels. 
Note: It's possible that the OCM changes the regulations by the time you read this. Therefore, it's advised to also refer to the OCM website for up-to-date and accurate information. 
4. Cannabis dispensary location 
In New York, the location of cannabis dispensaries and retail establishments is subject to zoning laws established by local municipalities. 
To ensure compliance with these regulations, the following cannabis laws for New York apply: 
Cannabis dispensaries cannot be located on the same road and within 500 feet of school grounds, as defined in Section 409(2) of the New York State Education Law. 

Dispensaries can't be on the same road and within 500 feet of a community facility. 

Dispensaries cannot be situated on the same street or avenue and within 200 feet of a building exclusively occupied as a house of worship. 

Consumption of cannabis at dispensaries is limited to businesses with on-site consumption licenses. 
5. Cannabis retail taxation 
The MRTA governs taxation according to retail cannabis laws for New York. It establishes three taxes on adult-use cannabis, with specific provisions regarding the distribution and retail sale of cannabis products. 
At the distributor tier, a tax is imposed based on the milligrams (mg) of total THC in the cannabis product. A 9% state excise tax is imposed on the retail sale of cannabis products to consumers. This tax is applicable to adult-use cannabis products sold in licensed retail dispensaries. 
In addition to the state excise tax, a 4% local excise tax is imposed on the retail sale of cannabis products. This tax is collected at the local level, and the specific rates may vary among municipalities. 
6. Delivery for the cannabis business in New York 
The delivery of cannabis and cannabis products is allowed in NY under specific regulations set forth by the state. 
Cannabis delivery businesses must obtain a separate license for delivery operations, and local jurisdictions are prohibited from impeding the establishment of these businesses. 
Key points to note about cannabis delivery in New York include:
A delivery license is limited to a maximum of twenty-five individuals, or the equivalent, who can provide full-time paid delivery services per week under a single license. 

Individuals or entities are prohibited from owning more than one delivery license. This requirement prevents monopolization and promotes fair competition within the cannabis delivery market. 

Delivery license holders must own or possess, through a lease, any motorized or non motorized vehicles used for transporting cannabis products. 

By default, ground transport methods such as cars, vans, bikes, or foot are approved for cannabis delivery. 
These regulations aim to facilitate the safe and controlled delivery of cannabis products to consumers in New York while ensuring compliance with state laws and regulations. 
7. Cannabis dispensary tracking 
Cannabis retailers are subject to stringent tracking, reporting, and inventory control requirements to ensure regulatory compliance and transparency. 
These measures are essential for monitoring the movement of cannabis products and maintaining accurate records. 
According to the cannabis laws for New York, dispensaries and cannabis stores must maintain comprehensive records that track and trace all cannabis products. These records should include details such as the date of the ingredient receipt, vendor's name and address, ingredient name, vendor's batch number, lot number of the product, control numbers, grade, and quantity. These records enable accurate tracking of the components used in marijuana products.
The OCM requires licensees should also implement an inventory tracking system capable of compiling the dispensary's cannabis product inventory, transaction data, and tax liability. This system should be compatible with the OCM's reporting requirements and capable of providing real-time data to the regulatory authority. 
These tracking, reporting, and inventory control requirements ensure transparency, accountability, and adherence to regulations within New York's cannabis industry. 
Fly high with New York cannabis laws 
To run a compliant cannabis dispensary, maintaining regulatory compliance is essential. With ever-changing laws and strict reporting requirements, dispensaries must have systems in place to ensure adherence. 
A robust cannabis POS system like Treez is crucial for remaining compliant, as it streamlines data management, facilitates inventory tracking, and simplifies reporting processes. 
By leveraging Treez's features, dispensaries can navigate the complexities of compliance with greater ease and focus on providing exceptional service to their customers.